Promoting customer engagement with email marketing|Wedge Home Co.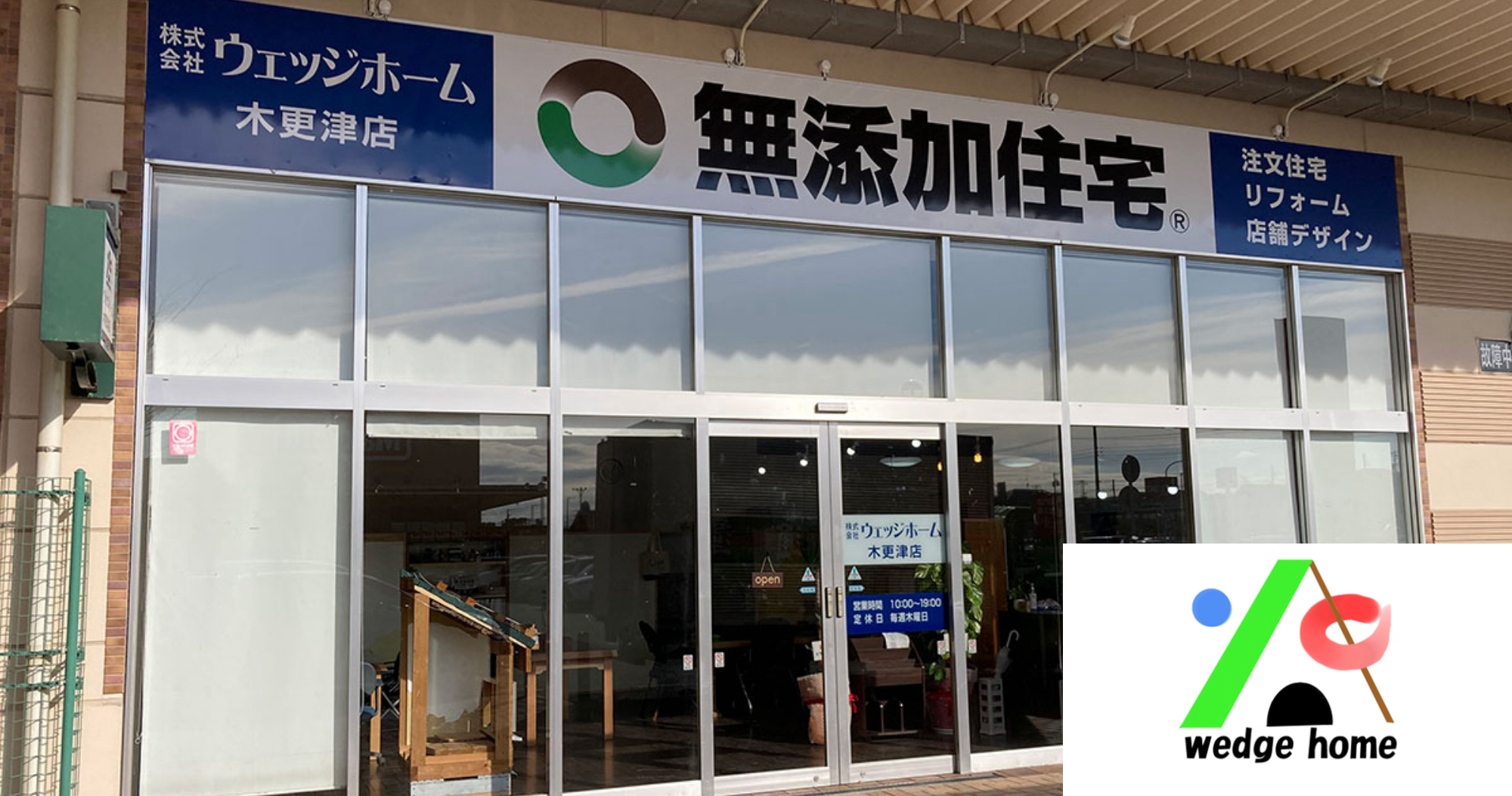 Wedge Home Co.
| | |
| --- | --- |
| Location | 5-25-4, Shinzai Higashi, Kisarazu City, Chiba |
| Business Activity | Construction, remodeling, buying and selling of real estate properties |
| URL | https://www.wedgehome.co.jp/ |
Promoting customer engagement with email marketing
Tell us about your company.

We are a construction company based in Kisarazu City, Chiba Prefecture. We have adopted a method called "additive-free housing" and aim to build safer homes with more organic materials such as plaster and wood.

Additive-free housing and healthy housing means building a house without using any chemical substances. We use plaster, solid wood, and adhesives that do not contain any chemicals to prevent residents from developing health problems such as Sick House Syndrome.

Our company is also involved in small-scale renovations, large-scale renovations, and the buying and selling of real estate properties. One of our strengths is that we help our clients search for land and property. Recently, we've also been introducing older, more affordable houses to clients who require an office space for remote work.


Our company aims to create "homes that enable healthy living using tried and true techniques and materials" as well as custom-built homes that are loved by our customers.


【Challenges before implementation】There were few opportunities to interact with customers and we often became disconnected from our customers 
Why did you decide to implement MA?

Because we mainly do reactive sales, we only have direct contact with customers at places like open house tours and free consultation meetings. In addition, we run advertisements online, from which we receive inquiries and requests for more information. However, this communication was very limited and we rarely checked in to ask them how they were doing. As a result, we would lose contact with the majority of customers after the first interaction.

In the real-estate industry, many companies actively engage in sales activities such as visiting and calling, so our style of not going into sales too aggressively has likely been a good thing. Though, we still wanted to know what happened to our leads who requested information or quotations in the past, and whether they still had an interest in our company.

And when I thought of ways to approach customers who were still interested in our company even though we had lost touch with them, I thought that marketing automation could be the best method to accomplish that.
【Selection Points】Low cost and low hurdle to implementation compared to other tools
What made you choose BowNow out of the many options?
The price was definitely a big factor. Since we could start on a free trial basis, we could try integrating marketing automation into our business with minimal risk.

After we decided to adopt some kind of marketing automation, I compared many different tools, attended seminars, and made inquiries to speak directly with the vendors. However, it seemed most marketing automation tools cost tens of thousands of dollars a month. It was not such a small cost that we could just casually say, "Let's give it a try." Further, we are a small company with only a few employees, so we didn't need such a large scale, complex tool to begin with. This made us wonder whether our business could really successfully integrate marketing automation.

That's when I first saw BowNow at an exhibition. I spoke with Cloud CIRCUS's sales reps and after hearing all the details, including the price and the free trial option, I knew I had finally found the right one for our company.


【Measures & Effects】Getting calls from dormant customers by sending out a newsletter.
What kind of measures are you currently using BowNow for?
Our company deals with customers who are making large investments, such as building a house from ground up or purchasing a new property, so we don't have many first-time leads. We need to progress slowly but steadily.

Rather than implementing drastic measures all at once, we are accumulating leads through requests for information and inquiries and checking the frequency of access. While we are personally only using the minimum features, I think it's worth using marketing automation just to be able to gather and analyze this data.

With BowNow, we know that there are people who read what's new on our official website every time we update it, and we have confirmed that our social media campaigns are yielding real results. I thought, "This is great!"


What specific results have you seen since you started your marketing efforts?


We sent out our first email newsletter with BowNow. Thinking that it would be okay if there was no response this first time, I sent a bland message to about 30 people giving an overview of our services, so that we could check the reactions in BowNow and see which of these leads are still active and usable.

After sending this email, I was very surprised to find that we received a request for a product pricing quote from a customer who we hadn't made any contact with for over 6 months. What's more, the email open rate was as high as 80%, which we then learned from the Cloud CIRCUS consultants is much higher than the average of 15~24%. I think this was partly due to the novelty of receiving a mail magazine out of the blue from a company they hadn't heard from for a long time. However, this was quite a big impact. It was only after we sent the newsletter that we realized that the leads we had been accumulating were actually approachable.

Since then, we have been sending out the newsletter at least once a week, and with an average open rate of over 50%. Now we're just wondering why we didn't start sending a newsletter sooner.

【Future Outlook】Increase our staff and expand our initiatives.


What would you like to challenge in the future with BowNow and marketing initiatives?
I am currently the only one operating BowNow at my company, so in the future I would like to collaborate with sales to share data and come up with marketing campaigns and strategies together. However, we have only one sales representative at the moment, and he is concurrently working on other projects, so he is not able to devote enough resources to utilizing BowNow data.

I think the priority is to hire a new employee who can handle sales and promotional activities. Once we have more staff, I would like to make use of our data and planning skills to approach people who are on our hot list, to make an actionable plan for lead nurturing, and how we can better attract customers to our events.


【Customer Voice】At least give it a try!

Can you to give a message to those who are considering to introduce BowNow?

Actually, it took us more than half a year to find a marketing automation tool that worked for us. Pricing was especially a challenge for us. I think the real feeling of small and medium-sized companies is, "I can't spend hundreds of thousands of dollars to install a new software that I don't even understand yet." With BowNow, you can start for free or at a low price, so I think it can easily exceed the level of "cost-effective".

In fact, when I told other companies about what BowNow can do, one of them immediately adopted it. Several other companies and freelancers I spoke to are considering it or using the free version.

I have experience in the affiliate and advertising industry, so I understand the importance of leads. And the sooner you can accumulate leads, the better. If you can relate to that, I think it's totally OK to "just try BowNow for now" and see how it goes.

With its simple design, easy to read management screen, and generous support system for beginners, you can introduce the most advanced technology with confidence.



Thank you very much!