What is demand generation ?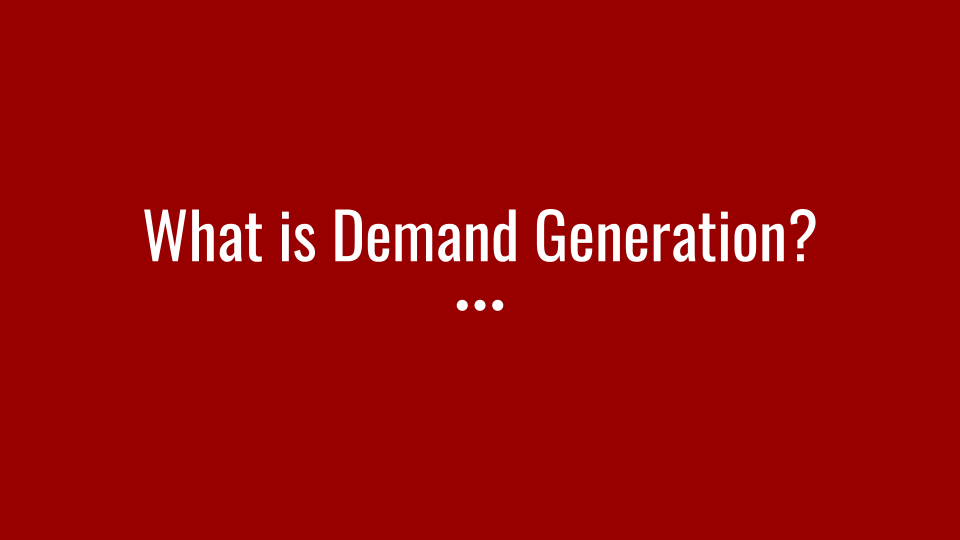 "Activities to create customers" are demand generation
Demand generation is a term (measure) that refers to all activities that are carried out to create customers.
For example, follow-up (DM or e-mail magazine, etc.) tailored to each prospective customer (lead) acquired through various measures such as websites, exhibitions, business card exchanges, tele appointments, advertising on various advertising media, etc. Demand generation is a series of processes that conducts seminars, white paper distribution, etc.) and fosters hot leads that are highly motivated to purchase.

Demand generation is roughly divided into three processes (activities).
By creating demand for prospective customers from these three marketing activities,
we will greatly contribute to the efficiency of sales activities.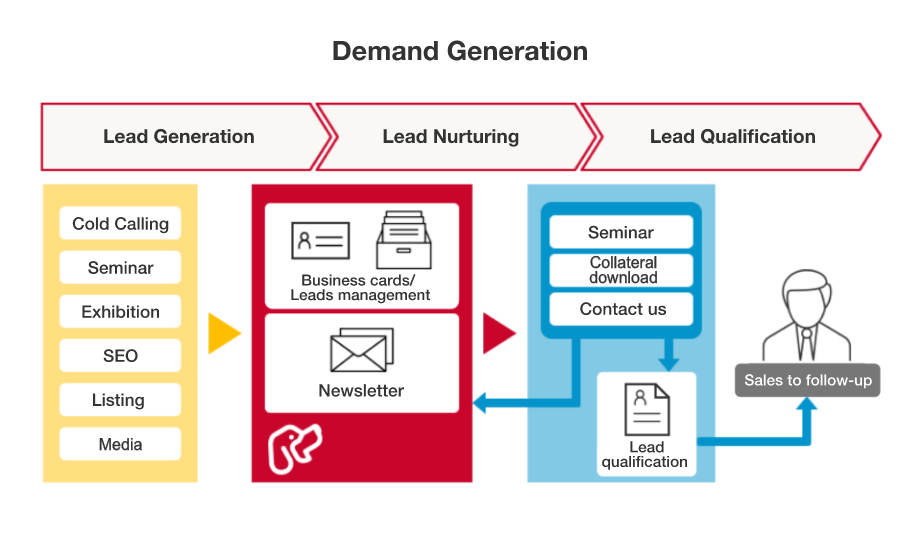 Lead generation (acquisition of potential customers)
Lead generation is a measure to attract potential customers.
Refers to all activities for creating projects, such as inquiries on the website, request for materials, business cards exchanged at exhibitions and seminars, etc.
By conducting activities that match our company's target, we will gain leads with a higher angle.
Lead nurturing (potential customer development)
Lead nurturing is an activity that raises the purchasing motivation for the prospective customers acquired by lead generation.
The lead information obtained through lead generation includes duplicates, competitors and partners that are not targeted by your company.
Therefore, it is necessary to centralize the information (list name identification, selection, etc.) and create a list.
Once you've created your list, you'll be motivated to buy for each prospect. We will engage in targeted activities such as e-mail newsletter distribution,
recruitment for participation in seminars and product briefing sessions, and distribution of white papers such as product materials to raise
the willingness of prospective customers to purchase.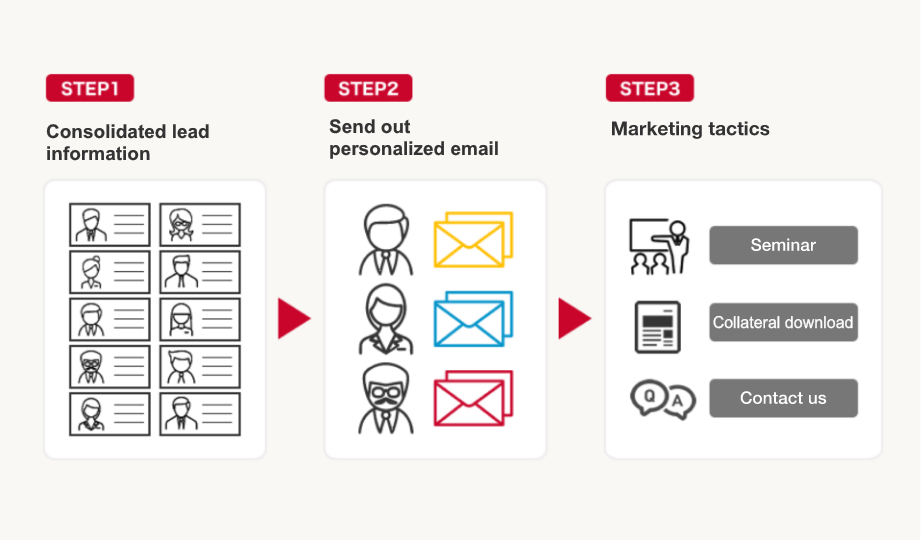 Lead qualification (targeting customers)
Lead qualification is the process of selecting the leads who have a strong desire to purchase from the prospective customers trained through lead nurturing.
When selecting, it is necessary to evaluate each prospect's purchasing motivation in an easy-to-understand manner.
For example, we will evaluate the openness rate of e-mail magazines, the number of website visits, the number of seminar attendances,
the number of downloads of materials, etc. to "visualize" the willingness to purchase.
This makes it easy to select prospective customers with a high angle, and also makes it possible for the handed over sales staff to perform activities efficiently.
Lead evaluation example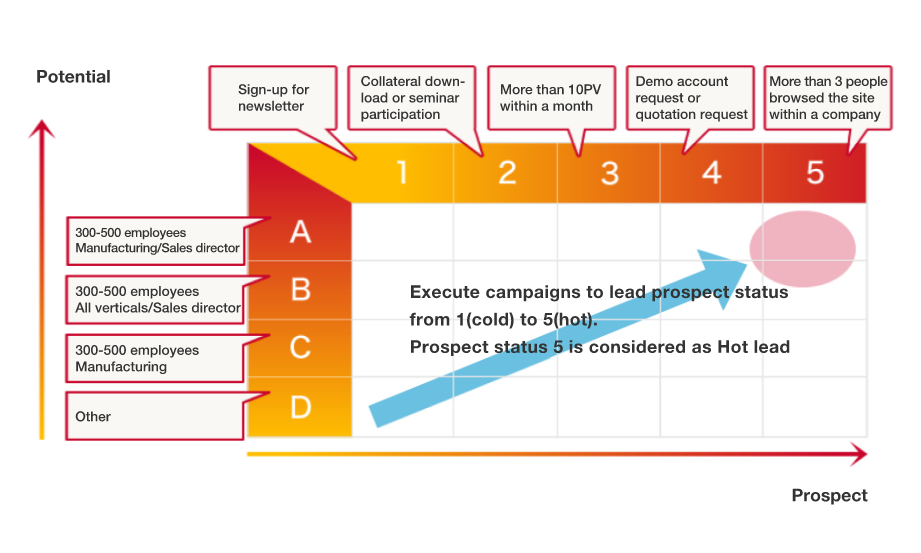 MA tools are great for managing leads
Measures for demand generation differ depending on the company's products, services, targets, etc.,
but managing prospective customers (leads) acquired by that measure is the same work regardless of industry.
The marketing automation (MA) tool manages this all at once. You can easily perform operations such as list identification, selection, and hot lead extraction.
In particular, regarding the measures by the Web, it is a field that MA tool is good at. For example, by acquiring the corporate IP and personal log,
information such as which company is viewing which page on the company's site can be obtained, which greatly contributes to the efficiency of sales activities.