Chatbots: Definition, Benefits, and Popular Chatbot Software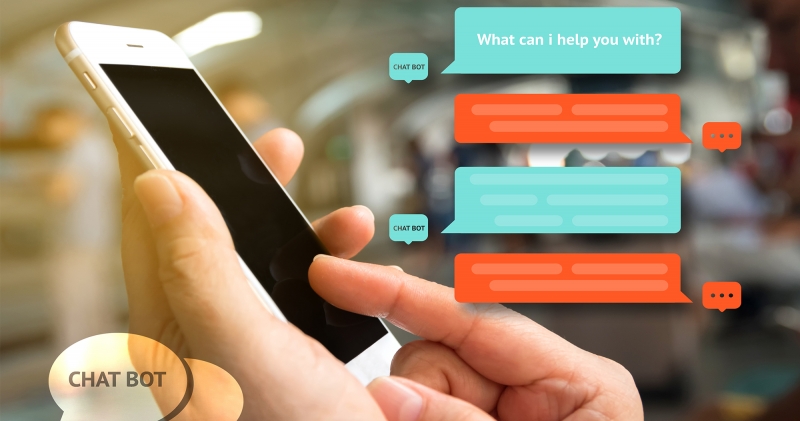 What is a chatbot?
A chatbot is an automated computer program that chats with customers in place of a live customer service or sales representative. People tend to assume that all chatbots are AI (artificial intelligence), but in fact, most chatbots used in sales and customer service are following a preset conversational flow, rather than coming up with the answer on their own.
There are plenty of reasons to integrate a chatbot to your website: to provide 24-7 customer service to a large number of customers, to cut down on work time by having a robot respond to inquiries for you, and to simply provide a better customer experience by getting back to each person right away. In this article, we'll go over the basic kinds of chatbots, the main advantages of investing in one, and suggest a few chatbot services to consider.
What are the main types of chatbots?
ELIZA

ELIZA was one of the first chatbots designed by Joseph Weizenbaum at the MIT Artificial Intelligence Laboratory in 1966. Using basic pattern-matching and substitution methodology, ELIZA could respond to questions in a way that the first testers found very engaging and human-like. ELIZA was also used as a test case for the Turing Test, which seeks to determine whether an AI is able to think like a human being.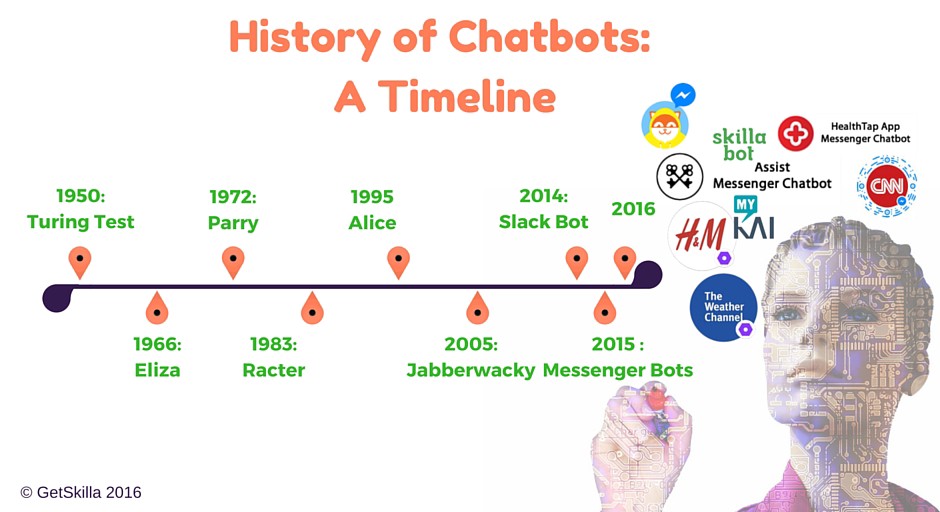 Rule-based chatbots

This chatbot's responses are all preset, and they follow a conversational flow that you design yourself. The web visitor can choose from a number of options of things to ask/say, like "How can I schedule a meeting to learn more about [product]?" or "Get free resources," and then a preset response would be sent that says something like, "Follow this link to book a meeting…" or "Download free resources here…"


AI chatbots

AI chatbots accumulate data from conversations and essentially study the sentence structure to evolve and learn from the experience. The more language they are exposed to, the more accurately they mimic a real person. In other words, when asked a question, the chatbot determines the intent of the inquirer and returns with a relevant and contextual reply, rather than a preset answer.

 
What are the benefits of using chatbots?
Save significant time

Chatbots can reduce your work hours by handling simple tasks like responding to inquiries on your website. While you may not have a problem handling your incoming inquiries at the moment, as your business grows, so will the number of inquiries per day. A chatbot allows you to easily scale up your customer service to match the growing demand, without having to bear the cost of additional staff. You can also make sure you attend to each customer's needs immediately, and prevent complaints.
For the most frequently-asked-questions, you can design scripts so that your chatbot is always able to answer them on its own, and then when it is a complicated question, give the user the option to call a live sales rep to assist them. This way, you can handle all your inquiries in the most efficient way possible.

Earn more conversions
Generally, out of all the people who visit your site, only about 0.5-1% makes an inquiry on average. That's why it makes a huge difference if you offer more conversion points aside from the basic "Contact Us" form. With a chatbot, you can prompt actions from the user by predicting what they might want (like a product catalog or to meet with an expert) and then make it easier to make those things happen.
A traditional form takes time to fill out and asks for a lot of personal information, so interested visitors may be put off by it and not make an inquiry afterall. However, if you give the quick and convenient option of sending a message in chat, then you can get more prospects to reach out to you.

Related article: 5 Easy Ways to Improve Your Conversion Rate


Reduce your site's bounce rate
If your site has poorly-designed pathways, then visitors may not be able to find and access the information they want. Chatbots help with this issue because they make it possible to ask specific questions and get directions to where they want to go on the site.
Popular chatbot platforms
WotNot is a popular chatbot development platform that offers solutions for 16+ industries. They have a simple UI that makes chatbot design easy, with no coding required. And rather than building all your conversational flows from scratch, you can use pre-existing templates to create them much more quickly. WotNot is the perfect tool if you're in a rush to add a chatbot to your website.
As for pricing, WotNot offers a 14-day free trial and then is $99/month for access to all features. Integrations-wise, you can connect WotNot to Salesforce, Shopify, Zoho, Wordpress, Slack, and more.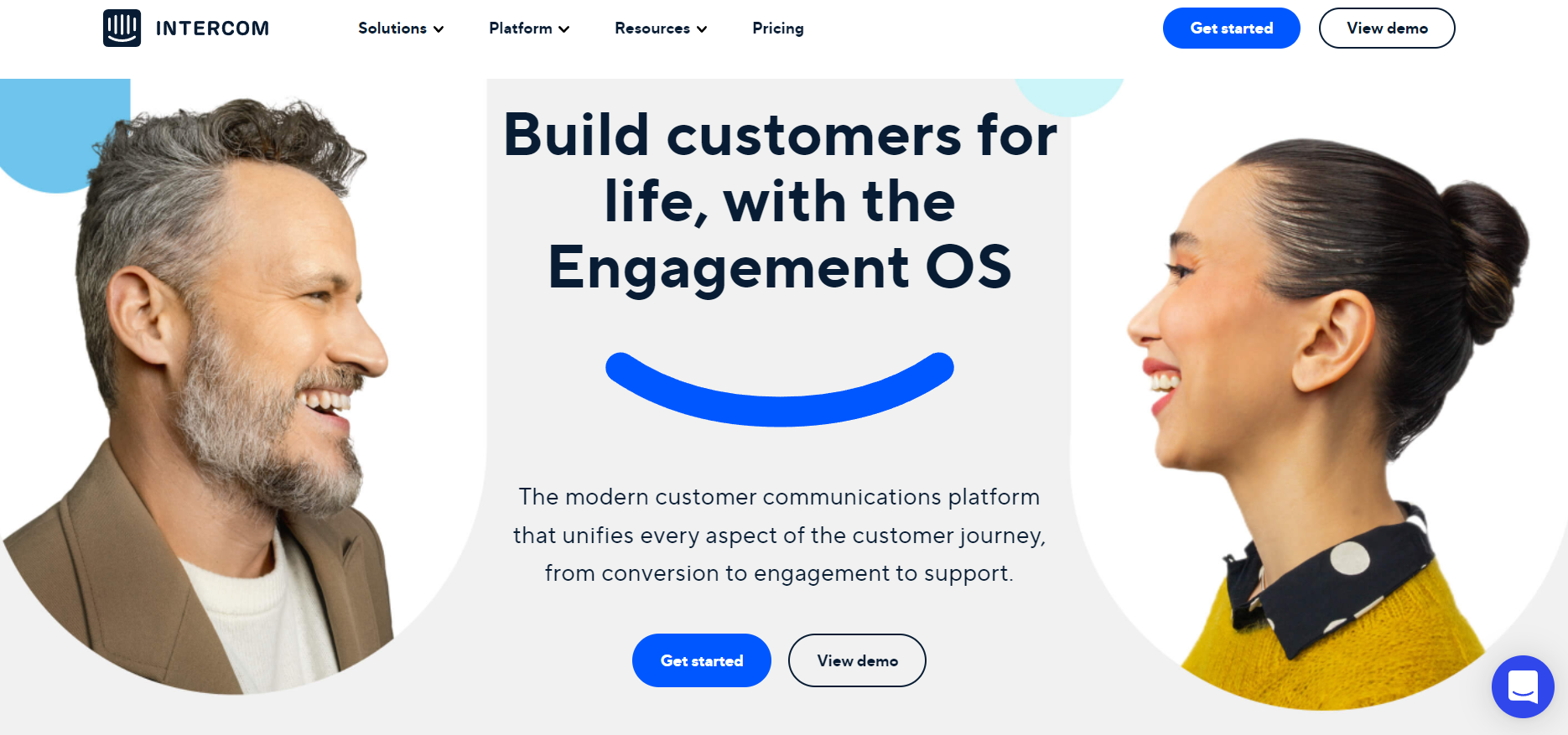 Next, Intercom is a pricier option that offers more custom-built chatbots, that enable you to integrate conversations on social media onto your CRM tool. They have committed customer support that will guide you in setting up your chatbots. The downsides are that Intercom has a complex UI and may be difficult to figure out, and there is no free version available to test out. Intercom is currently priced at $499/month, and can become more expensive if you have a high number of conversations.

Drift started out with live-chat services and recently got into chatbots. Their solution is more for companies that want to use a chatbot for customers to easily book meetings on their site. With this bot, customers will be matched with a sales representative and schedule a meeting directly on their calendar. This can all be completed within the chat, so the prospect does not need to deal with any forms, allowing for a smoother experience.
Drift has a free plan but it only includes basic live chat. To use the chatbot for meeting-scheduling, you have to switch to the paid plan at $400/month.
Summary
To conclude, chatbots are very effective in providing a great customer experience online, and can continue to be used as you scale up your business and grow your clientele. If you're just getting started, you may want to start with a free live-chat plugin to test out how your customers interact with your chat, and to get your sales team in the habit of responding to live chat requests. You can then work on designing the conversational scenarios for your chatbot at the same time, as it will take a while to complete. However, once you set up the chatbot, for the most part, you can leave the inquiries to the bot, and just make small edits as is necessary to improve the bot's answers and to diversify the possible scenarios.


Related articles:
What is Customer Marketing and How Does it Relate to Customer Success?
Customer Success Models: High Touch, Low Touch, Tech Touch, and Community Touch