【Marketing】Maximize the number of business meetings at exhibitions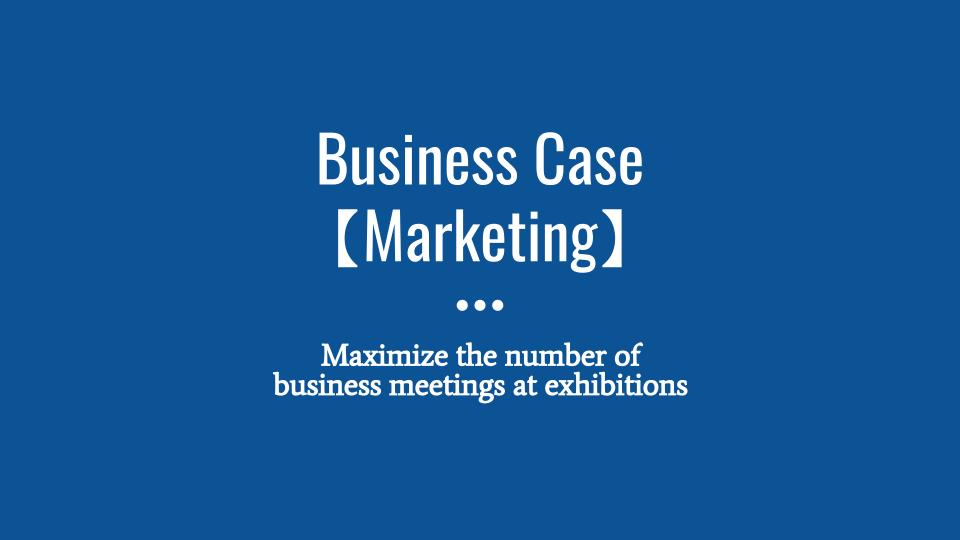 【Marketing】Maximize the number of business meetings at exhibitions
| | |
| --- | --- |
| Department | : Marketing |
| Objective | : Maximize the effectiveness of your trade show. |
More and more companies are exhibiting at trade shows to acquire new customers. Although it is one of the most effective measures, there are many cases where leads are left unattended to maximize the results after the exhibition. Salespeople only approach users who seem to be highly considered after talking to them at the venue and leave the rest of the list alone.
Managing a list in Excel and unable to keep track of the approach status.
Once you've approached all your lists, you haven't been able to make ongoing contact.
Many companies may have the above issues. This article will introduce how to utilize BowNow to maximize the number of business negotiations from exhibitions.
How to utilize BowNow to solve challenges
Batch import of acquired business card information into BowNow
Send thank you emails to imported lists.
Extract and approach users with hot movements using "conditional search" or "ABM template function

 
First, set up a system to convert the list acquired at the exhibition into data and manage it centrally in BowNow. It will be easier to manage the activity history and user information by checking them on the system. If you can add information such as sales representatives and products they are interested in when importing the data, it will be straightforward to approach them later on.

Then, thank you emails are sent to registered leads. When a user clicks on the URL in the thank-you email, a cookie can be linked to the email, and the activity log can be tracked on an individual basis.

Users with a high degree of consideration, etc., who are spoken to on the day of the exhibition are approached immediately by the sales team. It is essential to approach hot customers on a 1-to-1 basis. It is also possible to keep the history of the approach on BowNow.

The most important leads are the other leads that sales don't want to approach right now. Approaching them on a 1-to-1 basis would be very person-hour intensive, so a 1-to-N approach from the marketing department is necessary.

BowNow extracts users who have been in continuous contact with the company through email marketing, sending emails with useful information, etc., regularly and passes them on to the sales team. Extraction conditions include looking at pages that only users with a high level of consideration see (introduction steps), clicking on URLs in e-mails, downloading materials on websites, etc., but it varies from company to company.

Although not limited to trade shows, only a small percentage of users consider purchasing right now. The important thing is to follow up after the exhibition, and maintain continuous contact with the other users, and approach them when they may be starting to consider.