Introduction to Whitepaper Writing

Creating a whitepaper for the first time is a little intimidating, to say the least. Read this guide to learn the basics: what should you write about? Is there a specific style or format you should be following? And how can you use whitepapers to reach your sales goals?


What is a whitepaper in marketing?
The definition of a whitepaper can be a little confusing as its usage varies depending on the industry. Originally, the term "whitepaper" referred to a government document that described the details of a certain policy, along with the ideology or reasoning behind it. However, in the tech industry, a whitepaper is a thoroughly researched piece of written content, which is generally used to inform or persuade potential customers about the benefits of a company's products, services, or methodology.
Whitepapers are especially important in B2B sales, where the buyer expects all product information to be accessible at the click of a mouse, in this day and age when B2B purchasing decisions are made largely online. According to the 2018 Content Preferences Survey report (which is also a whitepaper, feel free to reference), 71% of B2B companies shared that they refer to whitepapers when making purchasing decisions.
What's the difference between whitepapers and ebooks?
An ebook, short for "electronic book," is similar in that it is a resource prepared to educate prospects and current clients. The major difference is that whitepapers tend to be more in-depth and text-focused than ebooks, whereas ebooks are used for conveying similar topics in a more simplified and visual way.
Whitepapers generally take more time to put together than ebooks, since they require more initial research. On the other hand, ebooks require a savvy design and a lot of original images and visual representation of data, so without a skilled designer, it may be difficult to whip up an ebook that quickly in reality. One advantage of ebooks, however, is that they are often accessible from a digital ebook reader (rather than just a PDF), which means you can add clickable links and increase web traffic to your website.
How many whitepapers are enough?
It depends on the business, but there are four main factors to consider which stipulate how many whitepapers should be created.
Prepare at least one whitepaper for each market segment you're targeting. For example, if you define your market segment by industry, create a whitepaper aimed at each one - such as manufacturing, IT, and the service industry.
How many problems do your products/services solve? Each whitepaper should outline how you can solve a specific pain point, so it is advisable to publish an individual whitepaper discussing each of these problems and solutions.
Check your competitors' websites and see how many whitepapers others in your industry have available. You can roughly figure out the standard that you need to match.
The final factor is budget (and other resources). There will always be a limit to how much you can invest in the creation of content, so you need to strategically decide on which whitepaper topics have the most demand and prioritize them.
Benefits of whitepaper marketing
Generate high-quality sales leads.
The biggest perk is undoubtedly this: after you put in a one-time effort to create a whitepaper and upload it to your site, you can sit back and let the lead magnet do its magic.

You're not giving the whitepaper away for free either. Typically, businesses ask users to pass through a form in order to access the content. This means they ask for the user's personal information in exchange for the content, and in the 2017 Content Preferences Survey Report by DemandGen, it was found that over three-fourths of companies were willing to give personal info to receive a whitepaper - more than any other content form (including ebooks, interestingly enough).
*Check out this compilation of whitepaper landing pages to get inspiration when creating your forms:
https://instapage.com/blog/white-paper-landing-page-examples
From the perspective of your sales team, you'll have collected all the necessary information to approach, whether by phone or email. You can even guess their current pain points or area of interest based on the whitepaper they chose to download.
Get recognized as a thought leader in your industry.
A whitepaper is a tool that can be used to demonstrate your vast knowledge in your particular field. The more comprehensively you cover a topic, with multiple whitepapers, you can immediately inspire a sense of trust in your brand - by leaving your website visitors with the impression that you are a thought leader in your industry. This is also a major factor in whether or not you seal the deal, as customers tend to go with the vendor that appears to have the most expertise so that they can depend on you for support later down the road.
Grow your mailing list.
As I've already explained, you can set up your whitepaper to be accessible only after the user has filled out a form, and in this form, you can include a checkbox saying something along the lines of, "I want to receive useful email newsletters" and use this as a way to receive permission to add more customers to your mailing list. Further, whitepapers themselves act as great content to send in your marketing emails, since they are by definition, made up of information that is valuable to the customer (if done right). You could include a preview of the first page and then a CTA to download it from your website.
Types of whitepapers
Product/Service Catalog (Level of difficulty: low)
This is the first whitepaper you need to create. In the catalog, include an overview of your products/services, photos, pricing, and other relevant details. Most companies will already have a compilation of products and their descriptions in paper form or on their website, so just reference whatever is already available, and you should be able to create a catalog easily enough.
Case Study (Level of difficulty: medium)
If you aren't already collecting case studies or customer testimonials, now is the time to start. Reach out to your current clients who have been successful with your products/services and schedule an interview. Individual case studies can be published as easy-to-access blog content as well, but in the whitepaper form, it is best to thoroughly detail the customers' experiences with your business, and provide concrete numbers that illustrate the ROI.
Market Research (Level of difficulty: low)
Another common practice is conducting some market research as a company and then disclosing those results in a well-organized whitepaper. If unable to conduct a large-scale survey in-house, you may have to pay a hefty cost for outsourcing the work, but then all you have to do is organize the results into a whitepaper format and you're done. Moreover, you can publicize your findings with a press release, and if taken up and circulated by the media, you may experience a surge of web traffic
Guidebook (Level of difficulty: high)
A guidebook is a comprehensive introduction to a concept in your industry, oriented towards beginners. This type of whitepaper takes longer to produce since you have to break it down into easy-to-understand terms and images. Guidebooks are also difficult to outsource because it requires your business's specialist knowledge in the subject area. On the other hand, guidebooks tend to be the most popular whitepapers and are best for promoting conversions and generating new leads.
How to choose a topic

You can find the right topic by doing a bit of research to identify what your target audience's pain points are. Then, formulate a topic around that common pain point by offering one of your products/services or methodologies as a potential solution, so that your whitepaper can serve a clear actionable purpose to the reader.
In addition, it helps to analyze what your competitors are talking about in their whitepapers, to gain inspiration for your own topics. Of course, steer clear of plagiarism and instead take the subject matter and see how you can better communicate it in your own words. Add original images, collect statistics from different sources, alter the structure so it flows more logically, and make the topic your own.
How to format a whitepaper
The standard structure for a business whitepaper includes the following sections. If you outline your text according to these guidelines, your finished product should flow logically and be easy to skim through and understand.
Title Page
Make sure to include an enticing title that piques your audience's interest.
Abstract
A summary of the whitepaper's main points, which allows the reader to check that this paper is relevant to them.
Introduction
The introduction must include a "problem statement," a clearly stated issue or pain point that the audience may be experiencing and this whitepaper hopes to solve.
Background
After the problem statement, you have to contextualize the issue and discuss any background information that is pertinent in understanding the problem and eventual solution. Depending on who the intended reader is, this section is likely where you'll discuss the research surrounding the issue. If your company did any original research for this paper, then you would outline your methodology here as well.
Solution
Unlike many business documents, you won't offer the solution till the very end, after laying out all the pertinent data and context. This should give your reader an "aha!" moment when the solution to their struggles is at last revealed.
Conclusion
The conclusion should summarize the whitepaper's main arguments and then offer specific, actionable suggestions for the reader.
References
Lastly, cite all the sources referenced in the making of your whitepaper, to show that you didn't pull the statistics or facts out of nowhere, and to give credit to the original author.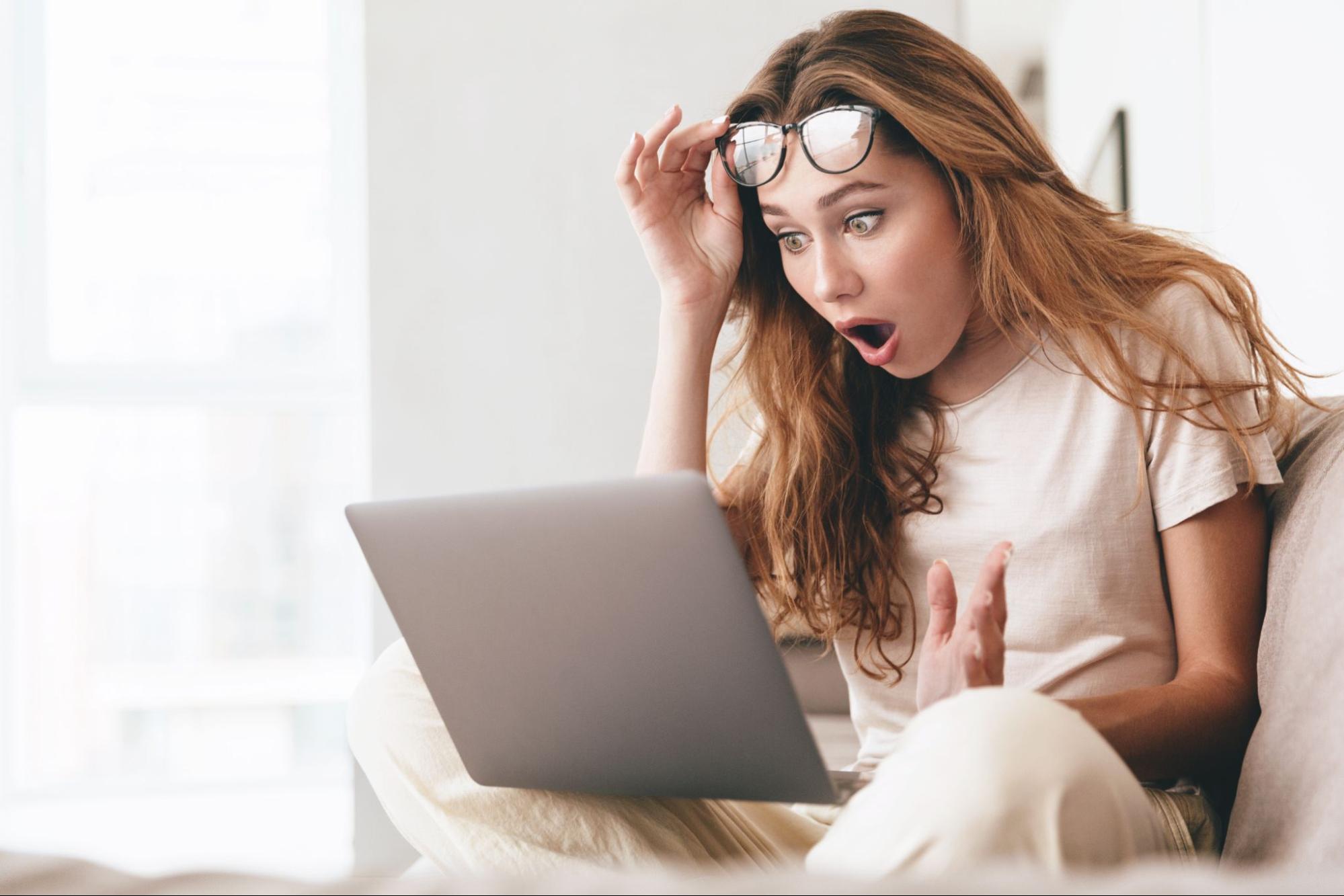 Capturing the reader's interest

With your whitepaper, it's crucial to pique your reader's interest with the very first sentence so that they feel it's worth clicking to the next page and reading on. Use the headline and first paragraph or two to convey the value proposition - what will they gain by spending time reading your content?
Second, you need to prioritize readability throughout the whole paper. That means no jumbled heap of incomprehensible statistics or excessive use of industry jargon (unless your target audience are experts on the subject).
In order to hold the reader's attention, you need to convince them this is relevant to them - do this by making it personal. For example, you can include a mini case study with a real customer (perhaps from your target industry) who benefitted from your proposed solution. This places the issue in a real-life setting and has the effect of making the reader feel empathetic and relate to the subject.
Finally, spice up your whitepaper by playing with the design. Turn the most important or intriguing lines into pull quotes (enlarge and make them a contrasting color to stand out), leave some white space so they aren't bombarded with text, and break up the text into digestible parts with headlines, bullet points, diagrams, and images.
To wrap up

To finish, if you could take home anything from this article, please remember this: ultimately, whitepapers are meant to be helpful, practically useful content for your audience. However, these days, many businesses make the mistake of publishing "whitepapers" that are no more than a thinly-veiled sales pitch.
Even if your eventual goal is to use these whitepapers to attract leads and guide them towards your products, fight the urge to turn the whitepaper into a drawn-out sales pitch, and focus on making it customer-centric - for their own benefit. The information should be complete and laid out in an unbiased manner, so that they can gain a sense of trust in your business and then use this new knowledge to make informed buying decisions.


Similar articles:
The Complete Guide to Website Content Creation