Website Redesign: A Step-by-Step Guide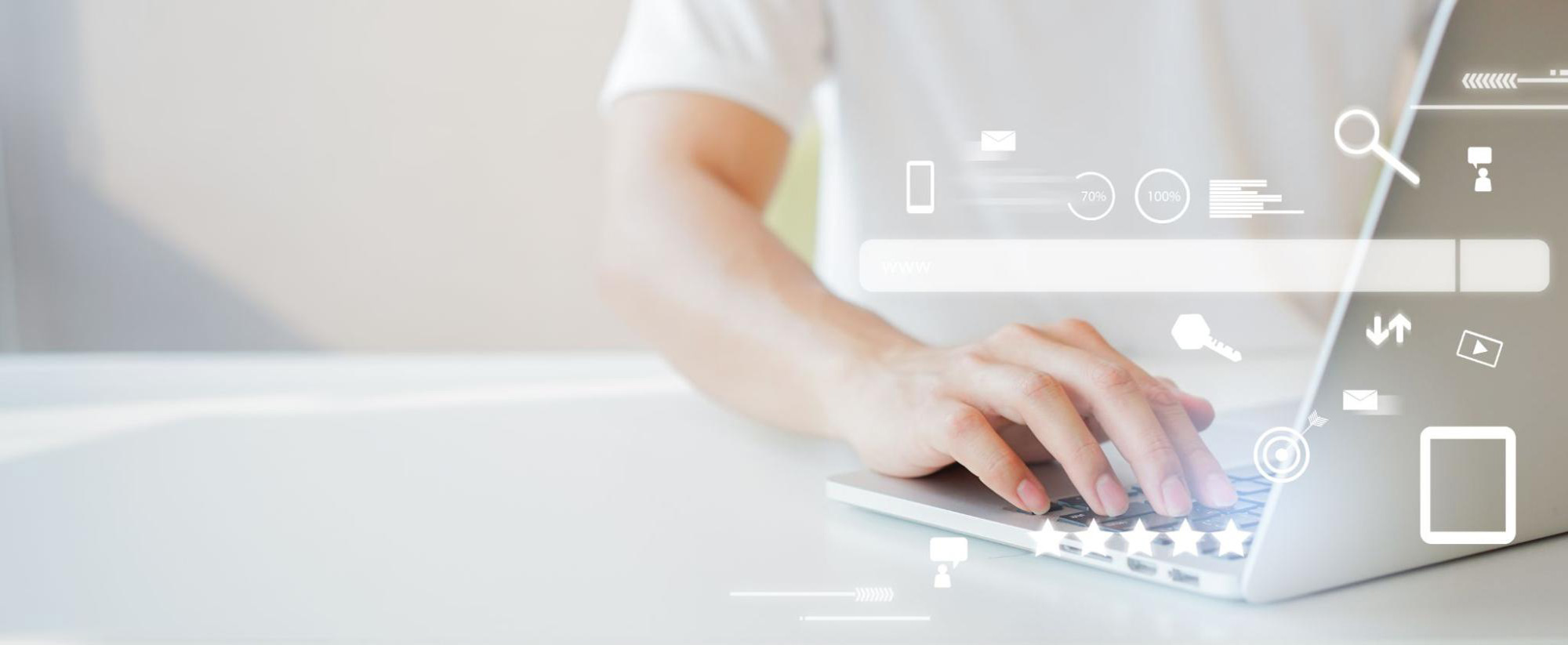 With the Google algorithm constantly changing, it is necessary to give your website an update from time to time. However, there are dozens of factors to consider when relaunching your website, from SEO rankings to user experience, and it can all appear very daunting at first. That's why we decided to put together a guide breaking down the whole process, and simplifying each step so that even a total beginner to web design can get started.
How long does it take to relaunch your website?
To redesign an entire corporate website, it takes 1-2 months to find a contractor (unless you are building in-house) and another 3-6 months for the construction. However, this can really vary depending on the number of pages on your site.
If you have a specific date you would like to release your new site by, you should calculate in reverse, thinking how long it may take, to lay out a realistic schedule. Plan ahead to avoid getting too overwhelmed and to end up with a solid finished product.
If you plan on opening your new site in January, at the beginning of the fiscal year, then we would recommend getting started around July of the previous year.
8 Steps to Relaunch Your Website
Step 1: Determine your big-picture website strategy
Even if you plan on hiring an outside contractor to do the actual construction, their job is simply to follow the blueprints that you provide. On your end, you'll have to come up with the vision, design, and strategy behind it all.
This means you need to come up with a concrete plan for your future website. From this initial stage, you should gather all of the key stakeholders, and brainstorm and share ideas for the website, and note the current issues you want to fix, along with what changes you could make to fix them. Here, you will also want to clarify the purpose of the website - what is your main goal in this relaunch?
For example, your goal could be to "increase conversion rate by 5%," and then you can make this actionable by listing the updates that could potentially realize this goal: make pathways to the inquiry form smoother, add more CTA buttons, increase the number of forms. Other goals include reducing the bounce rate, increasing levels of engagement with content, or boosting web traffic via SEO.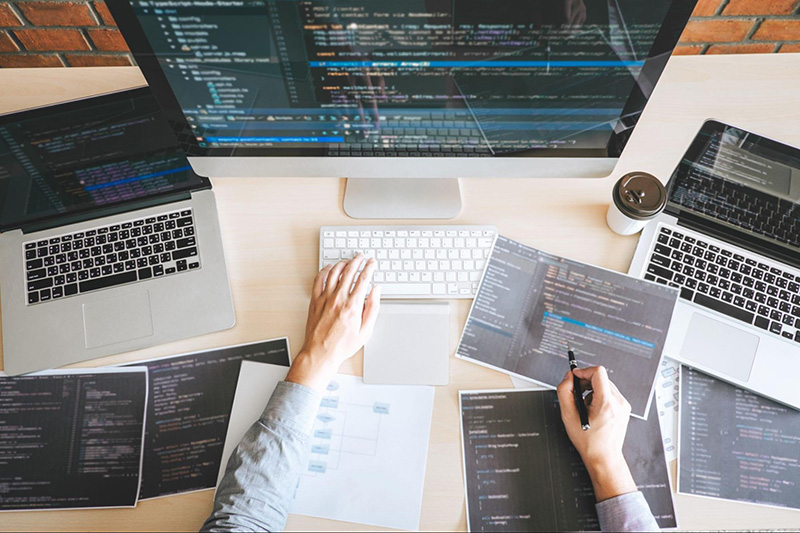 Step 2: Build in-house or outsource?
Next, once you have your blueprints laid out, you have to make a decision about whether you will attempt to construct the site yourself or pay an outside professional to do it for you. In my opinion, it is more than a matter of whether you have the resources or not - there are plenty of applications for website-building meant for beginners, with little to no coding required. However, if you have a specific vision for the design, or would like to include more intricate features (such as CMS tools or a login/membership option) then you may want to build it from scratch. At the end of the day, however, it might come down to your budget, as web developers don't work for cheap. Weighing these different factors, choose which option suits your business and current situation.
If you do choose to go with outside help, though, there are countless web development companies out there advertising similar strengths and prices. As a basis for your selection, go with whoever seems like they can best help you achieve your specific goals. Visit their homepage and browse through their past works and customer reviews when making your decision.
Step 3: Redefine Your Target
While your first instinct may be to try to capture as many visitors as possible, you will end up not being able to provide enough content for everyone and may end up forgetting about the specific audience you want to attract to your site. The best practice here is to finely narrow down your target and design a website oriented towards their specific needs and interests. In addition, though you may not notice unless you do a thorough assessment of your customers' demographics, target audiences actually evolve over time, so you have to reevaluate who your main customer segments are.
Especially in the case of B2B companies, there are often multiple members involved each anticipating different things - between the guy who manages the website to their superior who makes the final decisions, and however many other key players there are - you have to double-check that everyone is on the same page in regards to who you are trying to reach with your products.
Step 4: Create User-Centric Content
With your target user now defined, you can start working out what sort of content you want to include on your site. This content should provide value specifically to your audience, by appealing to their pain points. To determine what these are, research what blog topics are the most popular in your target niche, or conduct a survey directly to your customer base to find out what their challenges are or what information they would find useful.
Try creating a customer persona so you can easily visualize the user as a real person on the other end, consuming your content. You can give them a name, age, personality, hobbies or interests, aspirations, struggles, favorite brands, etc. By keeping this persona in mind when creating, your content will naturally end up focused and made for the customer.
Additionally, consider the Buyer's Journey: what words they type into Google to discover your website, what questions they may have while navigating your site, what contents on your site can answer said questions, and how you can push them to the final goal of conversion.

Follow "The Complete Guide to Website Content Creation" to create the perfect content for your site.
Step 5: Construct a Site Map
After creating some content, we can begin incorporating it into the site map. A site map is a tree-shaped framework that shows how the various elements of your site fit together.
Organizing the site map allows you to anticipate and usability issues in your website's structure. You might have too many primary categories on your main menu, each with a minimal amount of content, and end up overwhelming the user with a screen crowded with buttons. On the other hand, too few primary categories and endless sub-categories will force the user to keep pressing page after page to find the information they seek, which is equally inconvenient. A good rule of thumb is to keep each category and subcategory down to 5-7 sections each.

Step 6: Protect SEO Rankings
You can avoid your SEO dropping by following a few key procedures. First, set up 301 redirects on every page on your old website, to let search engines know that this new website has the same content and it is safe to assign the previous SEO ranking to it. Note that if your new website is on a different domain, you have to update your old website's domain too, or else the redirects won't work. Also, if you have a few popular backlinks contributing to your ranking, try contacting the owner of the referral website and ask them to update the link. It's bad for SEO on their end as well to include broken links, so you're doing both of you a favor. However, typically you can't remove every broken link out there, so create a "404 Page Not Found" page on your website as well, and include helpful links or a redirect so the user can still eventually find their way to your website.
Step 7: Create a Functional Design
First and foremost, web design is not all about the visual aspects - on the contrary, you have to consider the functionality of the design, because if the user is confused about how to navigate through your site, they will quickly click away. These concepts of UI (user interface) and UX (user experience) design, the creation of a smooth, easy, and engaging digital experience, should be central in your design planning.
To give you an idea of what I mean, consider the homepage, often the first page the user sees when they visit your website. With one glance, you have to get across your main message, branding, and have them understand how to move around your site, so you'll have to keep your text concise and use images or icons wherever possible to get the meaning across faster. Add a home icon in the top corner so they can easily return, and keep CTA buttons around various locations so the user can easily make an inquiry, or view your whitepapers, and so on.
Lastly, the design also affects SEO results, so you have to factor that in as well. Improve readability by splitting your text up with subheadings, write extensive informative content on issues relevant to your audience, and add internal links to encourage an easy flow around your website.
Step 8: Release Website and Find Errors
Post-launch, the first thing to do is to check that the URLs on your old website are properly redirecting and you haven't missed anything. Once you've made any last edits, you can move onto actually monitoring the new site. Over the next couple of months, watch Google Search Console or Google Analytics closely for any 404 errors, crawl errors, or on-page HTML errors reported, and respond to the issues immediately.
Finally, keep track of how your SEO rankings are doing after the release. You can expect some shifts at first, but the goal is to be back at baseline within a month or two. If your rankings are still faltering by more than 20% by the 2nd month, however, there may be structural problems in your new site - in which case, you should look into the central issue.