What is STP in Marketing?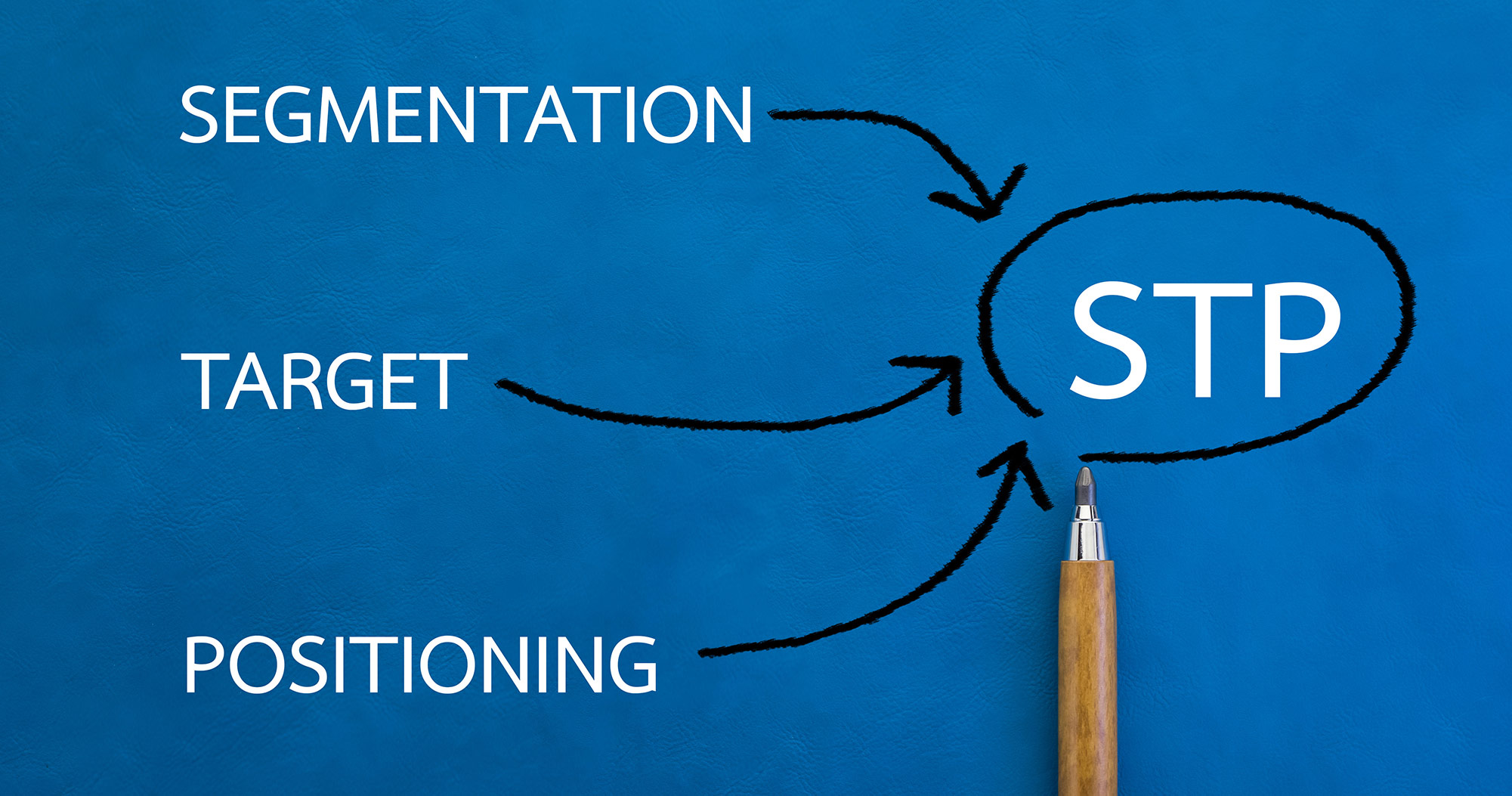 Why is STP important in Marketing? STP is a step conducted before making 4Ps. STP stands for segmentation, targeting, and promotion.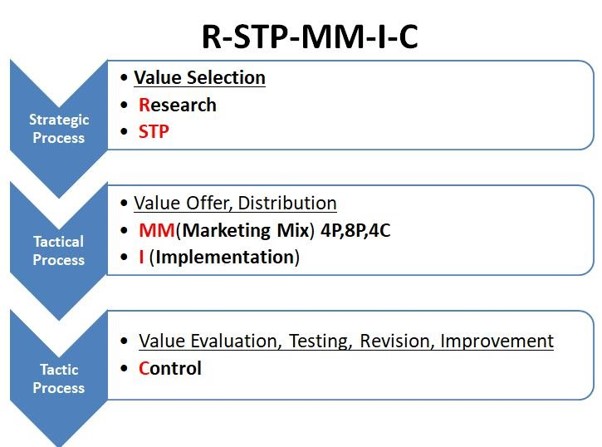 Segmentation
Segmentation is dividing a target market into smaller, more defined categories.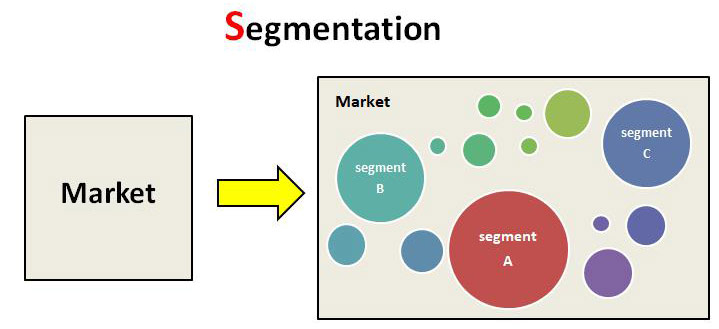 Classify the target market into a smaller group with a similarity based on the facts below.
4 Types of Segmentation
1. Demographic
Age
Gender
Occupation
Education
Income
Social status
Family situation
Life stage
Ethnicity
Company size
Industry
Job function
2. Psychographic
Personality traits
Values
Lifestyle
Attitudes
Psychological influence
Activity, Interest, Opinion
Motivations
Subconscious and conscious beliefs
3. Behavioral
Spending habits
Rate of usage
Loyalty status
Benefits sought
3. Geographic
Country
City
ZIP code
Climate
Urban / Rural
Targeting
Targeting is a process of determining which segment to target.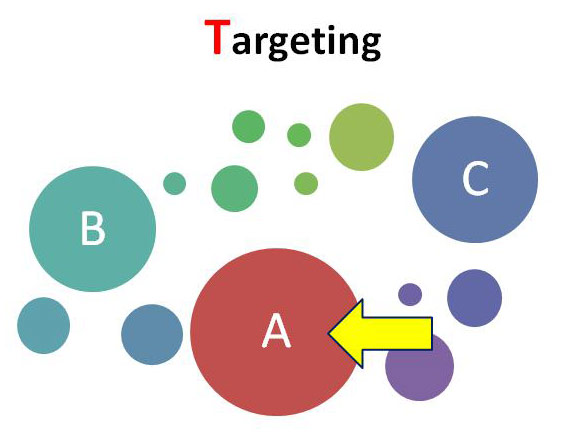 Which segment to offer?
all the segments
Some of the segments
One specific segment
What factors should be considered?
Segment size
Expected growth
Competitors' offerings
Positioning
The last step of STP is positioning. Positioning is a process where you map your competitors based on the key factors and see where in the map your business should take place.
The process of what position the brand wants to build in the field
Competitor analysis
Internal analysis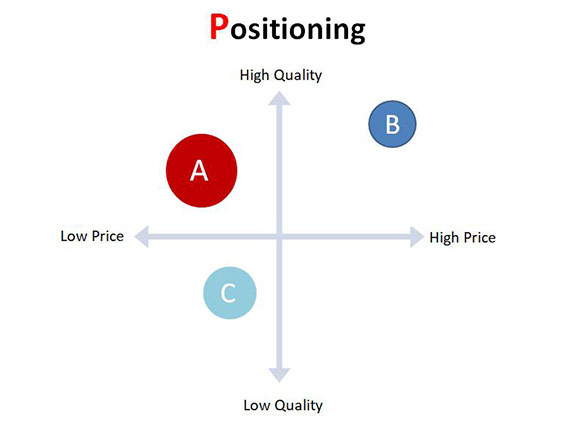 By mapping the targets on the perceptual map, you clarify how your competitors are positioning based on the key factors. You might find a gap and guess to take the position no one took yet.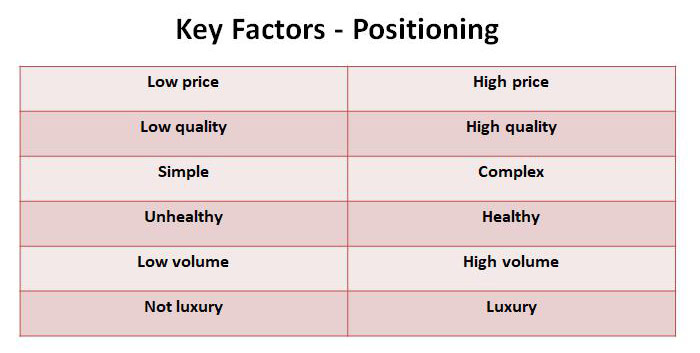 Summary
When a business wants to make a marketing plan with 4ps, ①which customers to serve& ②how to serve are considered.
①Choose which customers to serve
Market segmentation (parts of a market)
Targeting (segments to enter)
②Decide how to serve those customers
Product differentiation (what makes it different from the competition)
Marketing positioning
STP helps you understand who you are going to appeal to and how to appeal to them.
Reference:
Marketing: Segmentation - Targeting - Positioning