Webinar: How to Take Advantage of Your Website and Earn More Sales Online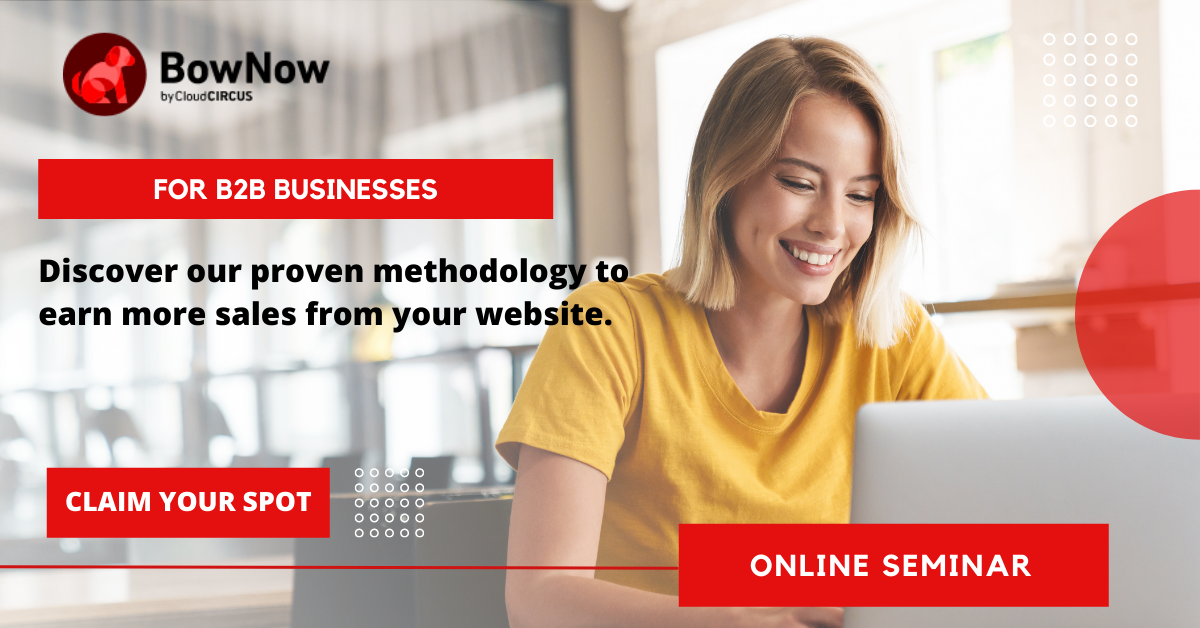 【Date and time】Thursday, 17 November 2022 14:00-15:00 (Malaysia/Singapore/Philippine Time)


【Seminar style】 The webinar will be held over Zoom.
After registering below, the Zoom URL will be sent via email. 
Join this online event to learn about the following:
How to FINALLY start earning more sales online
The basic requirements for a website that yields results
How to optimize your site, from attracting more visitors to increasing your conversions
How to identify the companies/individuals researching your services online
Overview
Many companies in Southeast Asia are not fully utilizing their websites because they do not see it as a necessary channel in attracting customers. However, in reality, your website is the number one source that customers refer to when gathering information before a purchase. According to Worldwide Business Research, 67% of the B2B buying process is now done digitally, and 9/10 B2B buyers say that online content has a moderate to major effect on their purchasing decisions.

You need to provide your customers with everything they need to make an informed, rational decision in their team to adopt your solution, and a website is the one channel that makes this possible. A website is a hub of helpful information for the customer, from case studies to basic company info, to industry knowledge wrapped into a nice downloadable ebook. Moreover, a website is a tool for attracting new customers through SEO and ads, and retrieving their personal info via inquiries and conversions.

In this online training, we'll go over changes you can make to your website to actually start using it to generate new sales. Even if you don't have a website yet, feel free to join and learn why a website is so important in growing your business and get some direction for building your first website.
Webinar Topic
■

How to Rethink Your Website and Earn More Sales Online



・The purpose of a corporate website in B2B business
・The marketing-sales funnel when centered around your website
・How to attract more web traffic
・How to encourage more inquiries and conversions
・How to identify what companies/individuals are visiting your site
・How to utilize the leads you gathered in the past



Please note that the content may be subject to minor changes.
Due to the nature of this event, participants from the same industry are respectfully requested to refrain from attending.
Event Details
Date and time
Thursday, 17 November 2022 From 14:00 to 15:00 (Malaysia/Singapore/Philippine Time)


*Individual consultations will be available after the seminar.

Language
English
Participation Cost
Free
Speaker

Chiho Endo (Cloud CIRCUS, Inc.)

Capacity
50 people *First come, first serve.
Caution
We reserve the right to reject applications from competitors/companies in the same industry at our discretion.
Please refrain from recording or taking pictures during the seminar.
Keep in mind that the content of the project may be subject to minor changes.
Sign up for this Seminar