Webinar: B2B Email Marketing Enhance your email marketing today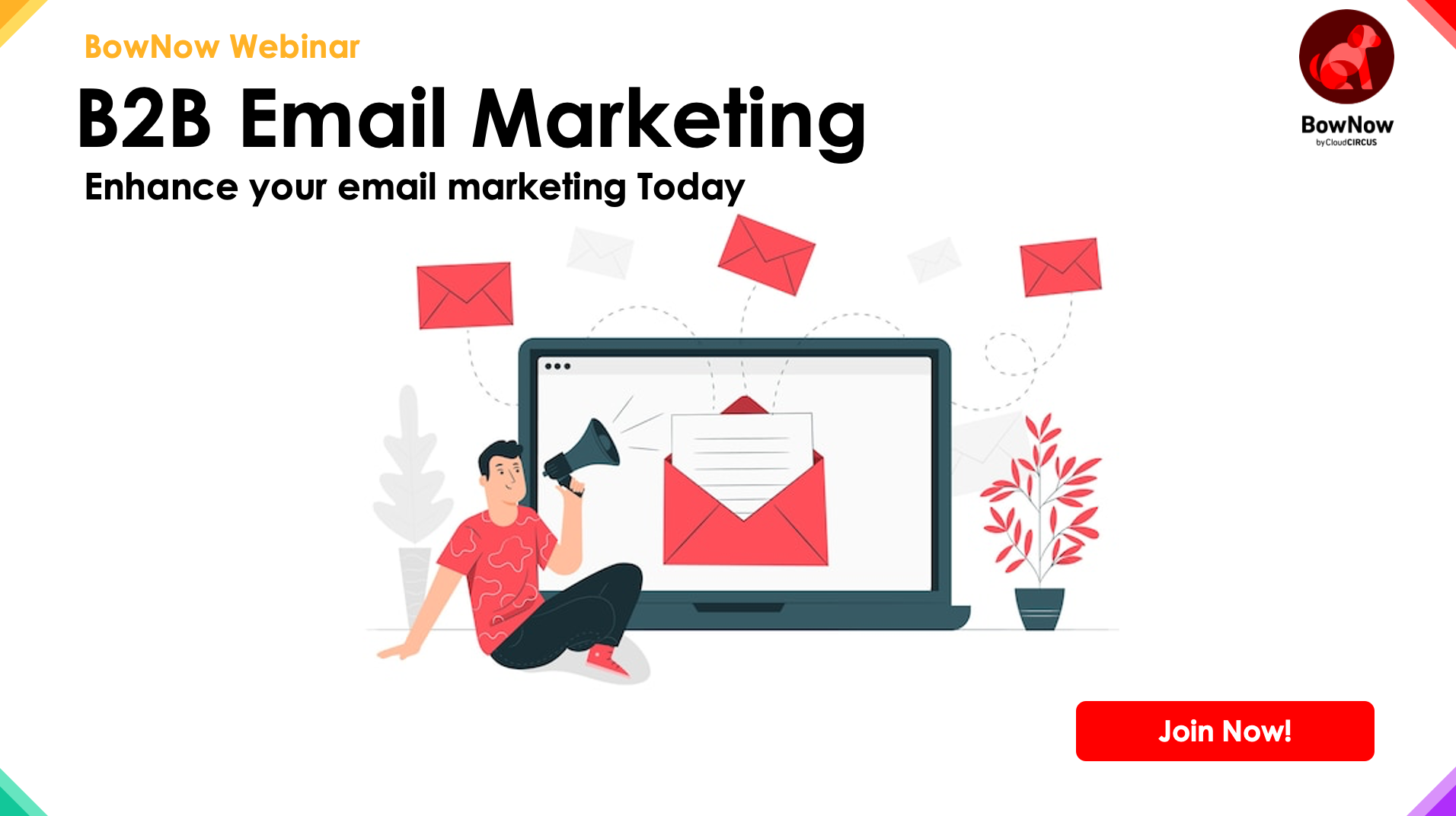 【Date and time】Thursday, 15 December 2022 16:00-17:00 (Malaysia/Singapore/Philippine Time)


【Seminar style】 The webinar will be held over Zoom.
After registering below, the Zoom URL will be sent via email. 
Join this online event to learn about the following:
Why email marketing is still essential in 2022
Basic concepts you need to know to get started with email marketing
How to plan effective B2B email campaigns
Overview
If you're looking for an effective channel for B2B marketing, look no further, as email marketing has brought in the highest ROI of all marketing methods for ten years in a row now.

If you're a beginner to email marketing or looking to get started, this webinar is perfect for you, as we'll go over all the basic concepts you need to know to succeed with email marketing. We'll discuss the differences between email marketing in B2B vs. the more familiar B2C, how to measure your email success with KPIs, and guide you through the process of planning an email campaign.

Please also note that this webinar is held regularly.
Make sure you haven't attended this event already before signing up. Thanks!
Webinar Topic
■ B2B Email Marketing 〜Enhance your email marketing〜



・What is email marketing?
・Why email marketing is still important in 2022
・Email marketing in B2B vs. B2C
・How to measure success with KPIs
・How to plan effective email content



Please note that the content may be subject to minor changes.
Due to the nature of this event, participants from the same industry are respectfully requested to refrain from attending.
Event Details
Date and time
Thursday, 15 December 2022 From 16:00 to 17:00 (Malaysia/Singapore/Philippine Time)


*Individual consultations will be available after the seminar.

Language
English
Participation Cost
Free
Speaker

Chiho Endo (Cloud CIRCUS, Inc.)

Capacity
50 people *First come, first serve.
Caution
We reserve the right to reject applications from competitors/companies in the same industry at our discretion.
Please refrain from recording or taking pictures during the seminar.
Keep in mind that the content of the project may be subject to minor changes.
Sign up for this Seminar