2022 Lineup: The Best CRM Tools in Malaysia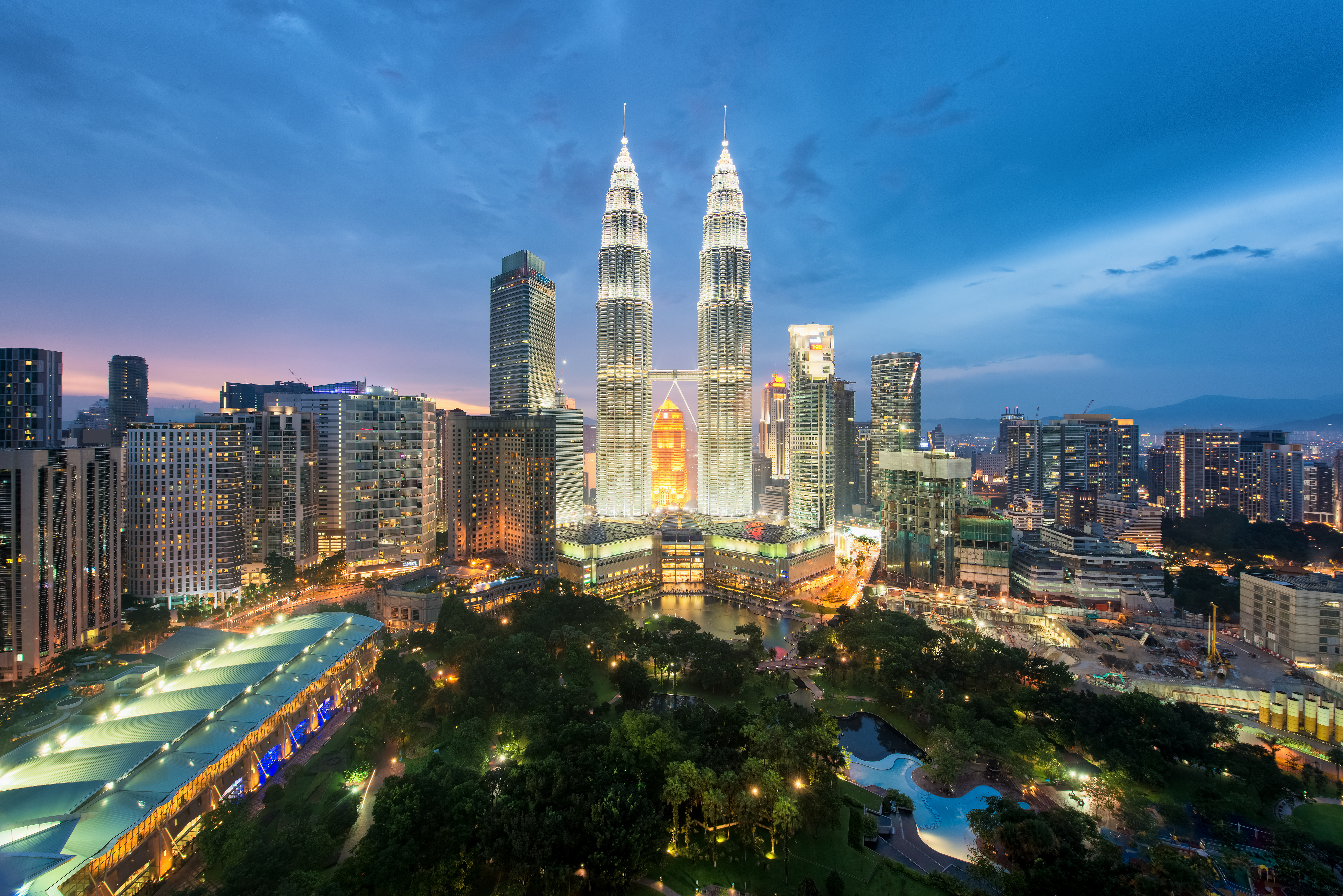 Since the coronavirus pandemic started, we've seen a rapid shift to digital methods in marketing and sales, even in the APAC region where in-person business events and meetings were the standard up until then. With this change, we also see a boom in demand for marketing automation and CRM (customer relationship management) software throughout Southeast Asia. CRMs, for example, enable sales teams to visualize important data and share this up-to-date data with the whole team, stay on track with their sales negotiations, view analytics and optimize their sales funnel, and much more. In this article, we will be taking a look at the major CRM tools that are locally developed in Malaysia and globally-oriented software that are being integrated in Malaysia.
Star CRM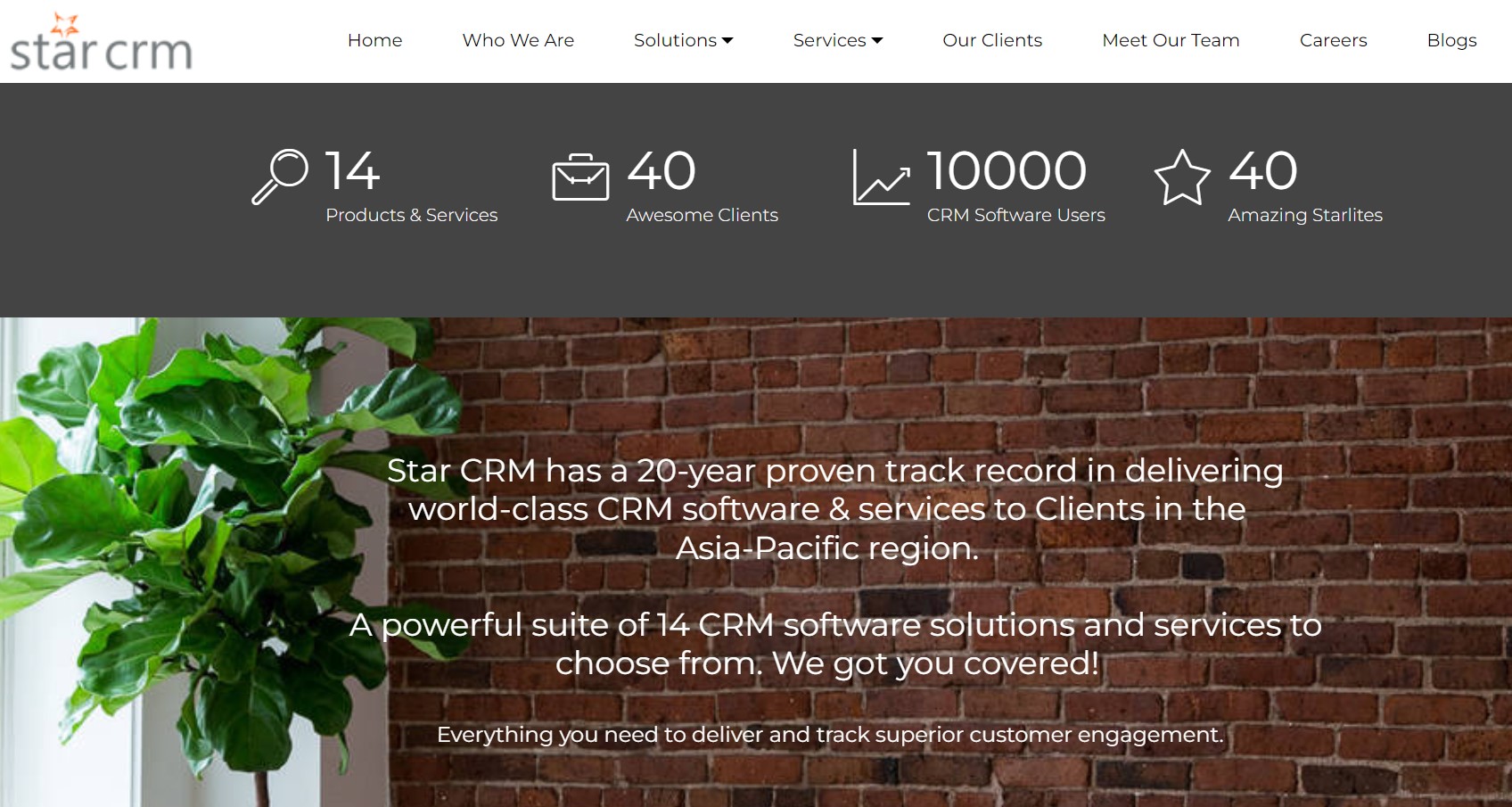 Star CRM Pte Ltd. is a CRM strategy and software provider based in Singapore and Malaysia, established in 1998. They were named Best CRM Vendor in Malaysia, in 2018 by Frost and Sullivan, and APAC CIO Outlook has ranked them number 7 in the region.
Who is it meant for? Large multinational corporations (clients include Shell, Phizer, Heineken, P&G, JTI Malaysia, etc.)


Features: Manage leads and existing clients, set the next action, SMS and email engine to send personalized communications (like product brochures and quotes), setup relationship triggers for customers on birthdays, manage expenses, assign leads to reps, interactive reports that can be exported to Excel
Pros:
Only 20% customization and configuration necessary, making setup take only 3-4 months (this could be a negative if that is too long for your team)
Cons:
No free trial offered

Pricing is not clearly listed on website- you need to request a quote, which likely means it is expensive
NexCRM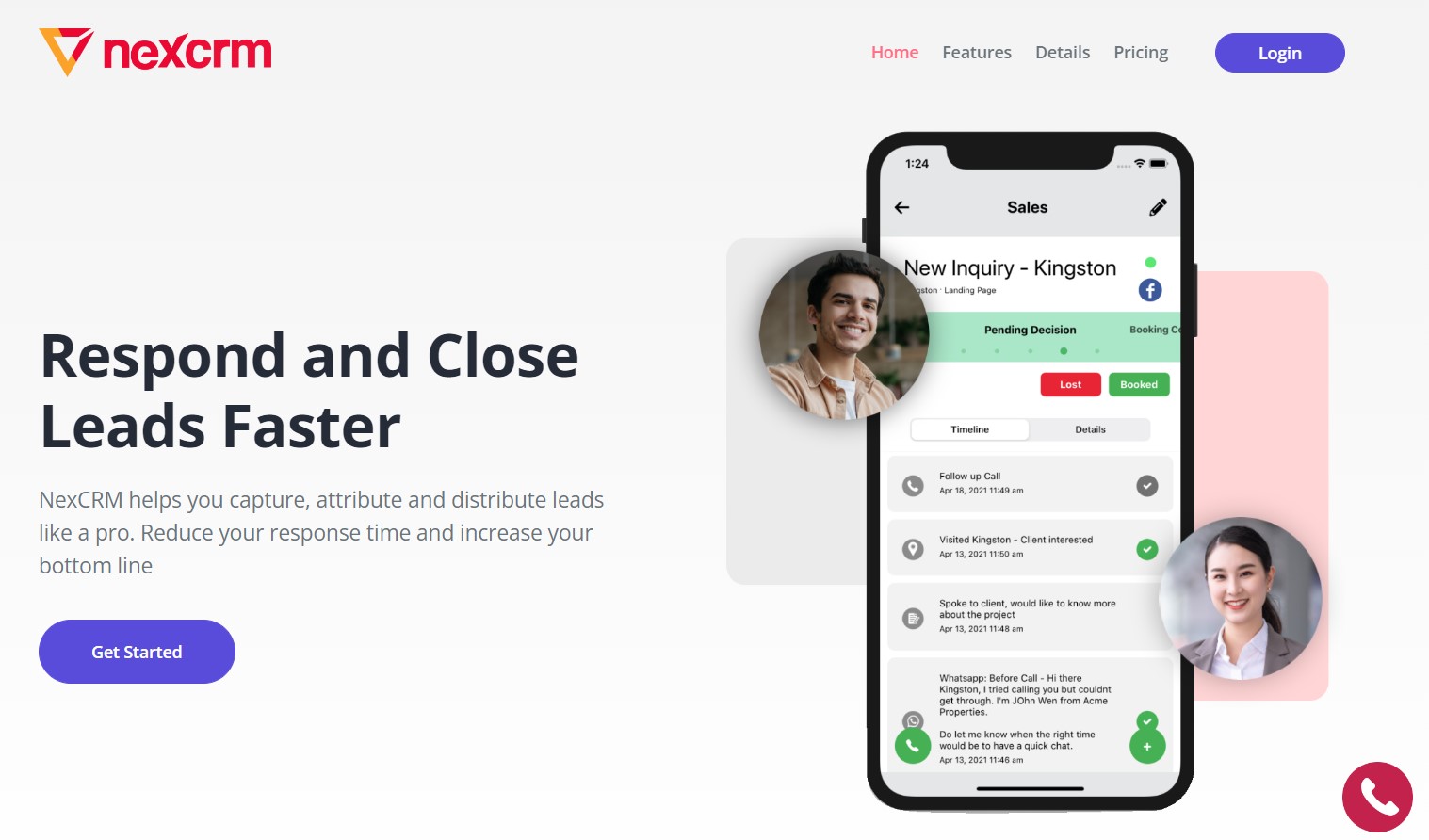 The developer of NexCRM, Nexible, is a local Malaysian company that began building software and apps in 2009. Nexible is a small company with only 22 employees, and according to their homepage as of June 2022, has 120 loyal clients.
The cheapest possible pricing for NexCRM consists of 1 sales account and 1 admin account, for 230 RM per month. To add on additional sales accounts, it goes for 80 RM per user per month. Also, if you're looking for an enterprise level plan, they can negotiate custom plans for teams with more than 30 people.
Pros:
Offers WhatsApp integration

Designed especially for B2B companies

Nexible development team can help with customization requests

Available as a mobile app
Cons:
Nexible has only worked with 120 clients and a limited number of industries, so they may not be able to share examples from similar companies

Free trial available but only for 15 days (you can only get a feel for the features in this time period)
Claritas CRM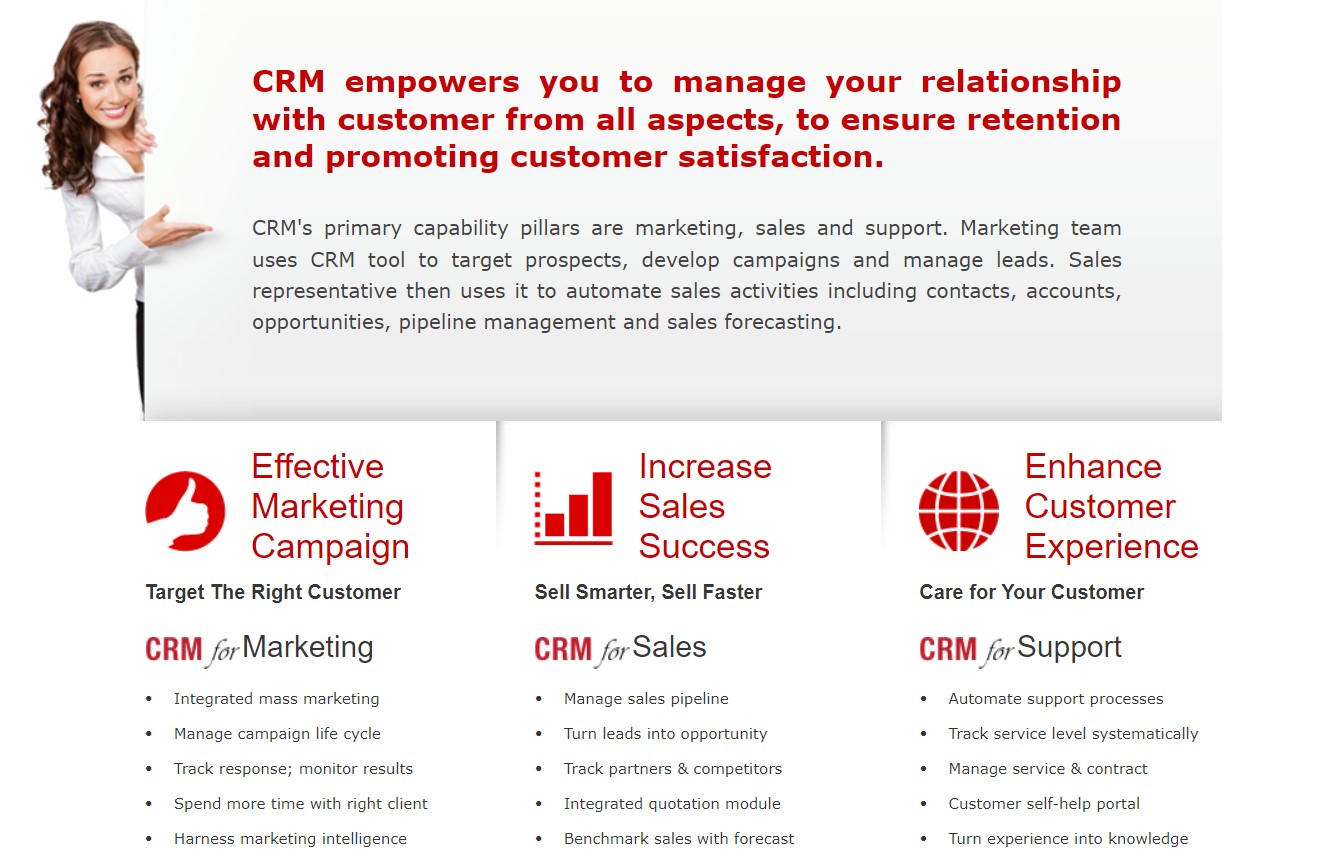 Claritas CRM was developed and is based in Malaysia, and gives the impression of a basic CRM for beginners (though the price point is unclear online). If you choose their CRM for marketing and sales, you can also use marketing automation to conduct email marketing and find hot leads that are visiting your website.
Pros:
Offers features for not only sales management, but also marketing, customer service, and administration

Free trial available
Cons:
Website looks like it was built in 2010 and hasn't been touched since, which makes you question their IT literacy and expertise

Pricing isn't listed on this site either, but keep in mind that only the 3rd plan "CRM for Marketing and Sales Management" offers marketing automation and sales automation features and the rest are very basic
Second CRM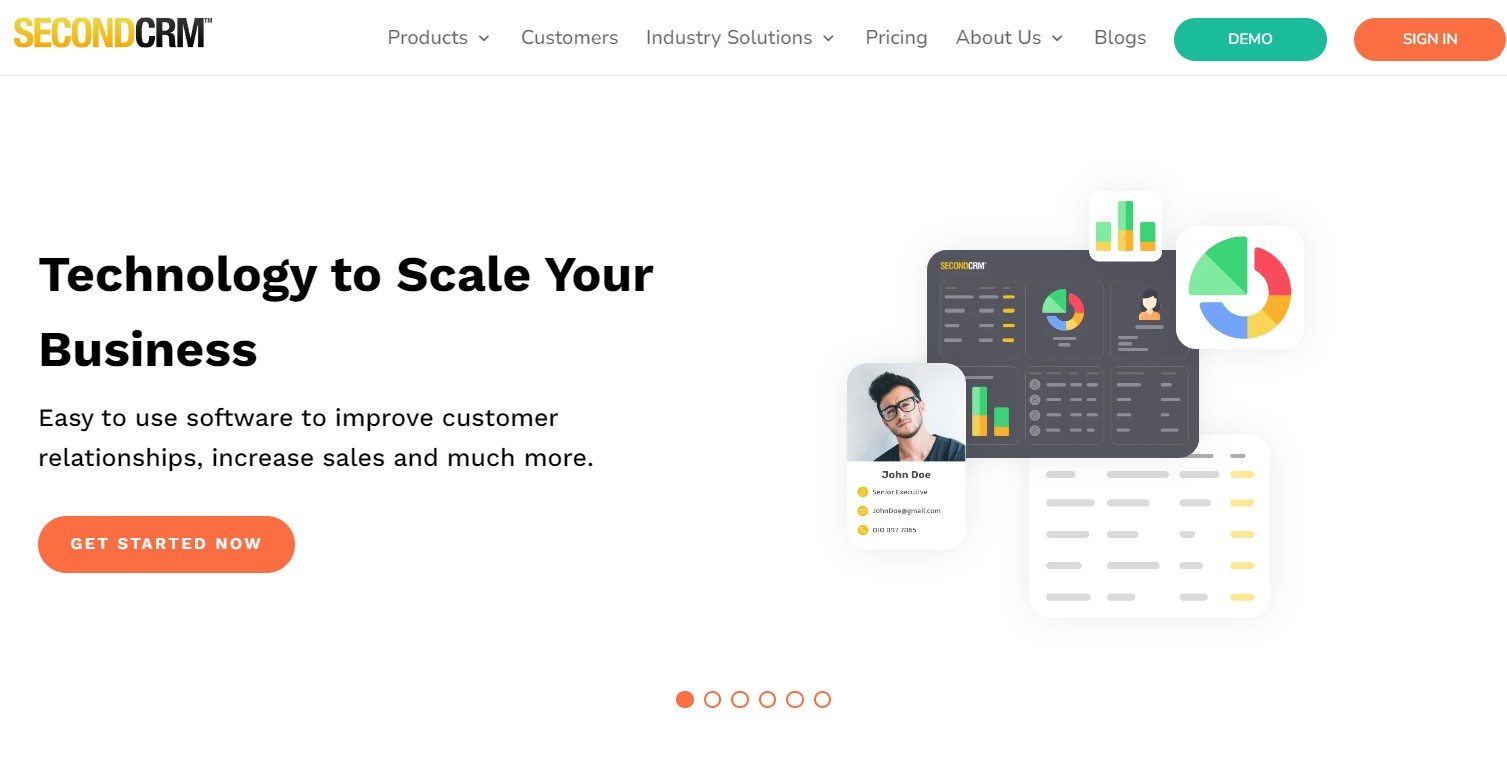 Second CRM is an inexpensive and user-friendly CRM for SMEs, that comes with customer management, employee management (for HR), and office task automation in the basic "Foundation" Plan.
Pricing is on a per user basis, at $4.25 monthly/user for the most basic plan, with an additional $25 monthly/user for both the sales automation and service automation features to be added in.
Pros:
Relatively cheap depending on the size of your team

Offer a free subscription to try out the CRM with up to 5 initial users
Cons:
Does not look very scalable

The onboarding process seems to be optional, but you can sign up for a 1-1 meeting online - meanwhile, additional training comes at a price (implementation support at $599, sales training at $250, etc.)
Zoho CRM
Zoho is a global SaaS company that is headquartered in Chennai, India but also operating all throughout Asia. Not only is Zoho a well-established leader in the SaaS industry, but their CRM has already been adopted by over 250,000 companies around the world. In addition, while Zoho CRM is designed for large companies, with its endless array of features (many of them too advanced for beginners), they do offer an alternative for small businesses called Bigin, that is worth checking out as well.
Pros:
Offer an alternative easier CRM for small businesses called Bigin

Support 28 languages and thus can be used across all (or at least most) of your international branches

Choice of a monthly pay-as-you-go contract, making it easier to quit if it's not going well

Integrated by 250,000+ businesses, thereby very trustworthy and many case studies available for even the most niche sectors
Cons:
Free trial available but only for 15 days

Advanced features and automations will likely be too difficult for a smaller team

Significantly higher price point, and can get expensive depending on your plan and your employee count
Hubspot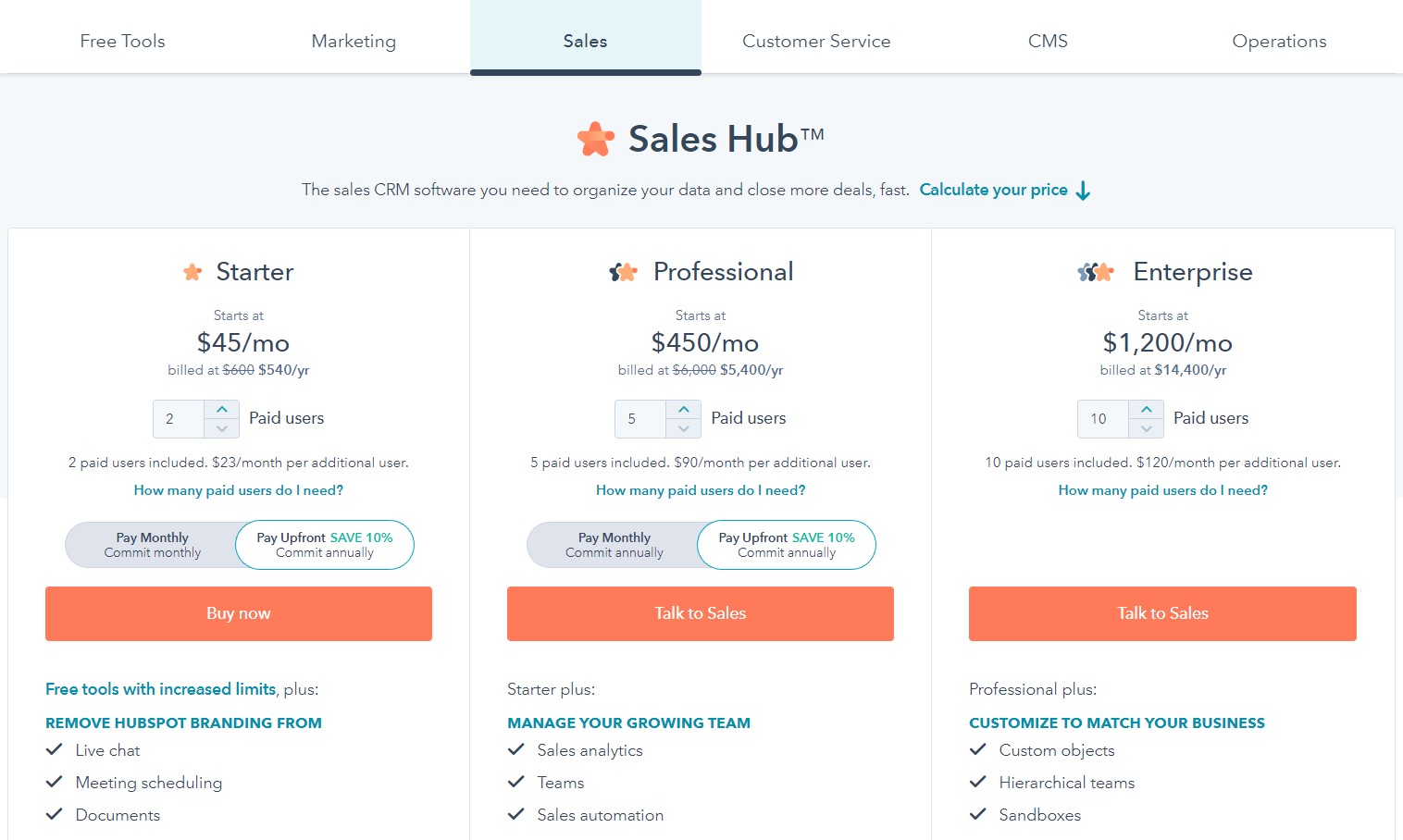 Hubspot is one of the most widely integrated CRM and marketing tools in Malaysia, as the Hubspot company has put a lot of effort into building partnerships with local distributors. Hubspot comes with many different options, from marketing automation to a CRM with sales analytics and automation, and a CMS tool for building a website.

Hubspot positions itself as providing a simple CRM, however the tool is actually designed with American firms in mind, in which even SMEs have a strong marketing force and high expertise. This is why Hubspot includes a wide array of features and expects the user to be able to figure out all the automations on their own, without providing one-to-one guidance. We recommend Hubspot if you have a well-established marketing team of at least 5 people who can devote a lot of team to setting up lead scoring and other automations. Otherwise, you will be paying for a lot of features that you won't even use in the end.

Pros:

Many features, integrations, and custom automations are possible if you can figure out how to set them up

Highly trusted brand and integrated by major companies all around the world
Cons:

Setup generally takes a few months to over a year

Not suitable for SMEs, or any company with only 1 or 2 marketing staff

For entry plans, there is only support via email - and even for the expensive plans, there is only support over the phone (no 1-1 guidance over Zoom)
BowNow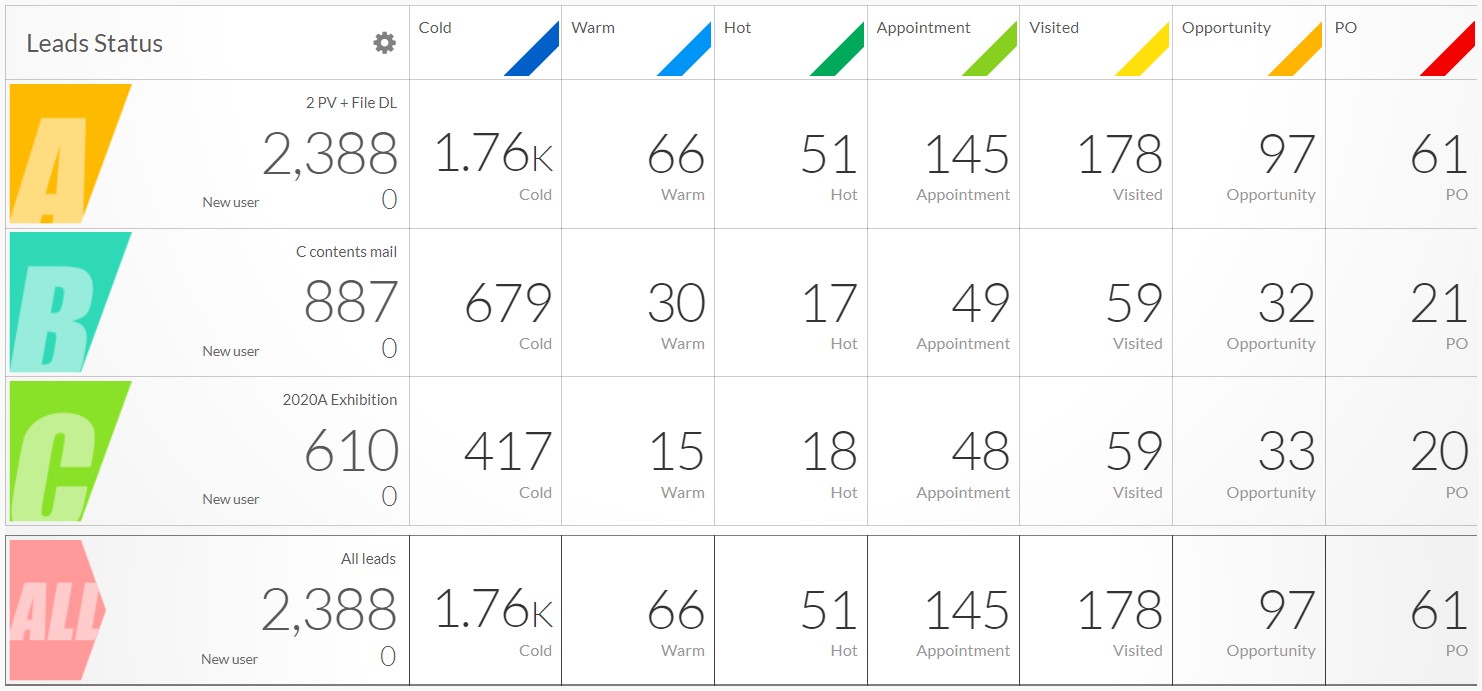 If you're looking for a straightforward and easy-to-use CRM tool, allow me to introduce our own service, BowNow. BowNow is a joint marketing automation and CRM tool that we (Cloud Circus, Inc.) developed in-house, and has been adopted by more than 9,400+ companies throughout Asia as of June 2022.
While BowNow doesn't include analytics for sales like Hubspot, for instance, you can do basic lead management with your team, record information learned about each customer after a sales call or meeting, set up reminders for your next action, and-- you can combine this with BowNow's main function: marketing automation. BowNow is able to track your customers' behavior online, like when they access your site, what pages they're browsing, what emails they open, what forms they go through, and so on. Based on these actions, BowNow can sort your leads into cold, warm, and hot statuses. Hot leads are those with immediate needs, who you need to prioritize and approach ASAP. As for colder leads, you can nurture them with the email marketing feature in BowNow.

Pros:

The CRM and marketing automation features are all in one, for a much lower price point than the other major software (from $100/month for unlimited users)

Rather than just managing your sales progress in a cloud, you can actually find hot leads automatically and start making sales more efficiently and increase your revenue

BowNow comes with end-to-end onboarding support via biweekly Zoom meetings, to teach your whole team how to use each feature
Cons:
Minimal integrations - only possible integrations as of June 2022 are with Salesforce, Line, and our other Cloud Circus software

Not suited for B2C companies that are dealing with tens of thousands of leads - designed mainly for B2B companies and SMEs
Summary
It can be very challenging to choose one CRM tool when there are literally hundreds of options on the market. However, remember that the main purpose of these tools is to enable your marketing and sales teams to perform better and earn more sales. Be realistic with the size of your team, the time you can invest, and your budget, before diving in headfirst into a software that is too ambitious, and ends up not generating any results.

If you're a beginner, take a look at the budget software that comes with strong support, simple and user-friendly features, and a price point that is sustainable for you.