Two to three responses per email! Aiming for steady results with a proactive approach|Fujiart Co.,Ltd.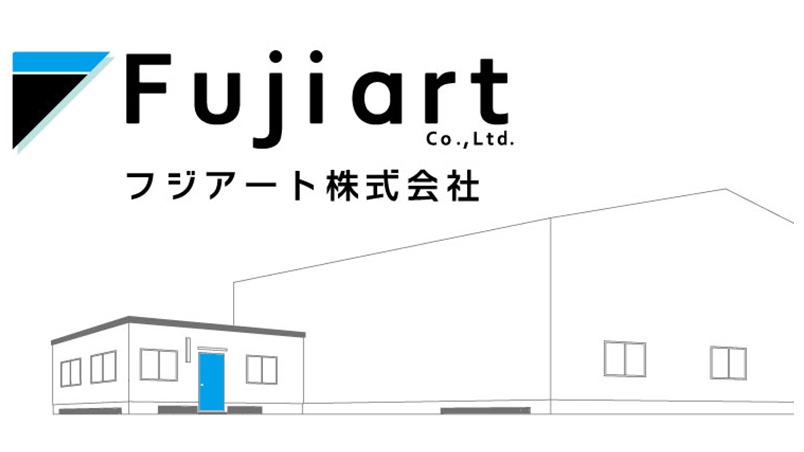 Fujiart Co.,Ltd.
| | |
| --- | --- |
| Location | 3-3-25 Kamifukita, Shingu-machi, Kasuya-gun, Fukuoka, Japan |
| Business Activity | Large format inkjet printing and processing |
| URL | http://www.fuji-art.biz/ |
Please introduce your company
Mr. Nagase: We are a company that mainly prints and processes large-format outdoor advertising materials, such as decorations for commercial facilities and safety signs for construction sites. We also do bus wrapping, store interiors, POP, and glass decoration.
The company's strength is that it has a wide range of large format printers and a full staff, so it can handle the entire process from design to printing, processing, and delivery. Our company is located in Fukuoka Prefecture, but we have customers all over Japan, from Hokkaido to Okinawa.
【Challenges before implementation】Unsure if the information I send out is reaching the right people.
What challenges did you face before implementing MA?
Mr. Nagase: Originally, I used BlueMonkey from Startia Labs to create my website and blog, but I was wondering if the information was reaching my customers properly. Even if we sent out information such as "We've updated our blog" or "We've introduced new materials," we weren't sure if they were being seen.

We consulted with Startia Labs, and they introduced us to BowNow, saying that they had just the thing for us, and we started to think about implementing an MA tool.



【Selection Points】Meets your needs for analysis and email follow-up
What was the deciding factor for you to choose BowNow among the many MA tools available?
Mr. Nagase: Up to now, our company's style has been to accept orders from customers and make proposals to them. From now on, however, we would like to make proposals directly to our customers, or propose new products that are a little different from those of ordinary signboard shops by adding new materials. 

We looked at other companies' services and compared them, but we decided to go with BowNow because of the price and the fact that we had been using BlueMonkey.


【Measures & Effects】Continual follow-up leads to orders.
What kind of measures are you currently using BowNow for?
Mr. Nagase: I started using the system from the follow-up e-mails for exhibitions. We also send out one or two e-mails a month to introduce our recommended materials and standard products. The open rate of the e-mails is very high, and we get two or three reactions per e-mail. In terms of the number of messages sent, we receive 1% of the responses.
The email function is very useful for us because it is important to approach people on a regular basis in order to maintain a continuous relationship with them.
We also created a new inquiry form and quote form and placed them on the site. Whenever we receive an inquiry, we first check the log to see what page they looked at before making a sale.


What are the effects of the new forms for inquiries and estimates?
Mr. Nagase: Until now, we only had an inquiry form. We used to receive rough inquiries such as "How much is this scale? By creating a quotation form, it became easier for us to understand whether it was the amount of money or the delivery date that was important, and we were able to reduce the man-hours.

Also, many of the customers who request a quote are motivated people who want to choose a printing company in earnest. That's why we ask them to keep a log on the quotation form and follow up with them on an ongoing basis. As a result, the number of inquiries and orders we receive has increased, and I feel glad that we created the form.



【Future Outlook】Increase the number of contents and use the tools.
What would you like to challenge in the future with BowNow and marketing initiatives?
Mr. Nagase: I would like to increase the number of contents I can send out. We don't have a lot of contents now, so I would like to add more contents and analyze which page the inquiry came from or which page the customer accessed. I think it will be easier to provide information to customers if we can specify what they are interested in.

We would also like to strengthen our follow-up system for those who responded to our email campaigns. I would like to discuss internally whether to send an email, call, or visit ...... after sending an email and seeing how many times the page has been viewed. I would like to make it possible to take action steadily and approach them even if there is no response from them.

 
【Customer's Voice】Very good product, including the start-up program!
What do you expect from BowNow in the future and what do you think of Mtame's proposal?
Mr. Nagase: This was the first time for us to use a monthly service in the 20,000 yen range. After the free trial period, we decided to implement the service, but we were not sure if it would be profitable and if we would be able to use it. However, once the system was introduced, the response from the customers was good, and I feel that we are seeing steady results.
 
We did not place much importance on the support for utilization when we introduced the system, but the person in charge kept working with us until the basics were established, and we were surprised to see how much they would do for us. I think 20,000 yen is not too expensive if you include the tools and support for their use. I am very happy with the implementation.


Thank you very much!