To realize more flexible marketing measures! Introducing BowNow as a proprietary tool separated from the parent company ||Rashiku Co., Ltd.
Mr. Sei Watanabe Director, Rashiku Co.,Ltd.
To realize more flexible marketing measures!
Introducing BowNow as a proprietary tool separated from the parent company
Rashiku Co., Ltd.
| | |
| --- | --- |
| Location | Yamajin Building, 3rd floor, 1-1 Kandaogawamachi, Chiyoda-ku, Tokyo |
| Establishment | July, 2018 |
| Capital | 50,000,000 yen |
| Business Content | Organization consulting business, recruitment support business, job hunting/job change activity support service |
| URL | https://www.rashiku.jp/ |
Beyond business email. Content distribution suitable for customers.
Please Introduce your company
Rashiku Co., Ltd. is a human resources consulting company that supports corporate personnel strategies and recruitment activities through tools and services.
We provide a giraffe, an assessment tool that allows you to visualize the nature and aptitude of employees, and utilize it from personnel strategy to recruitment plans, as well as organizational human resource consulting services including recruitment and employment support projects. We also hold training and seminars for personnel (Giraffe:https://www.rashiku.jp/giraffe/).
Through these efforts, we aim to further grow and enhance the value of organizations and working individuals, as well as to support work style reform, diversity promotion and globalization of both parties.
【Challenges・Solution】
Challenges
Used the MA tool of the parent company, but there are restrictions on the frequency of distribution, etc., because there are many products for the entire group
Difficult to deliver contents suitable for customers because there are no detailed segments specialized for the company
Planned measures
Introducing BowNow as an in-house MA tool
Distribute emails such as service introduction and seminar information from BowNow
What we want
E-mail distribution by segmenting service users and potential customers
Follow-up seminar participants by sales
【Selection points】Simple and easy to use UI is the decisive factor
Please tell us about the issues before BowNow was introduced.
Mr. Watanabe: Our company is a subsidiary of Insource Co., Ltd., which develops consulting businesses, and was established in 2018. In that regard, MA tools were used jointly, but the problem was that they could not be used flexibly.
For example, the parent company Insource has many products and services. Therefore, even if we are a subsidiary and think "I want to send this information at this timing now!", other departments are thinking in the same way, so I waited for "start" to make the information appear in mail sales. It had to be done, and it was just frustrating and crunchy.
Against this background, I wanted a new MA tool for my company that was separate from the parent company.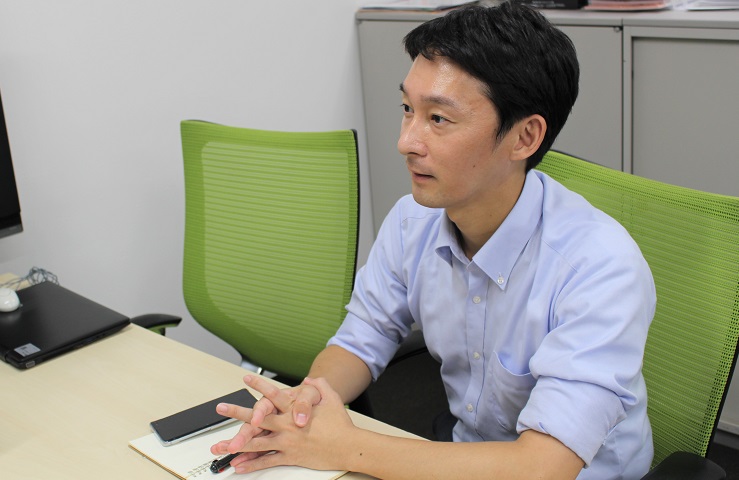 Please tell us the deciding factor that introduced BowNow.
Mr. Watanabe: I compared multiple MAs, and one of the deciding factors that chose BowNow was that the user interface (UI) was good. The attractive design was an easy-to-read color scheme and the operation screen that made me want to log in without thinking. The UI will be an important point in making it penetrate into the company.
BowNow itself had the expectation that it could do all the things that it wanted to do in-house and that it would be possible to demonstrate its creativity, and it was highly evaluated for its simple and easy-to-use operation screen.
【Operational Structure】Utilize for follow-up sales and follow-up emails
How you are planning to utilize BowNow in the future? 
Mr. Watanabe: The results will be in the future because it has just been introduced, but at the present stage, various measures are being developed. For example, we will use it for the follow-up sales of the person in charge of the company who participated in the seminar, and regularly send follow-up emails limited to those who use the paid service.
Send timely information in a speedy manner, and send your own words and messages by selecting the people you want to convey. The purpose of introducing BowNow is to do that easily, so I would like to make full use of it. And people who looked at our email were interested in our company and our service even a little, such as: "We started a service that seems to be fun" and "We will challenge this kind of thing", etc. We aim to increase the number.
【Future Outlook】Focus on delivering emails that capture the heart of each customer
What are your prospects for using BowNow and marketing measures in the future?
Mr. Watanabe: I would like to focus on personalized email delivery.
It is convenient to send a business email at once, but I think it is extremely difficult to get the feelings and body temperature of the company from that email. Actually, I would like to write a letter to each customer and convey my feelings, but in reality it is difficult to guarantee such a time, so I would like to make it possible by using this MA. That is my plan.
While operating the screen of BowNow, "I think this kind of content will be stuck to this customer" and "This customer group will be pleased with this service", we can imagine the face of each customer and implement effective and efficient measures.
Thank you!