BowNow's support has changed my mind about email newsletter|Public System Corporation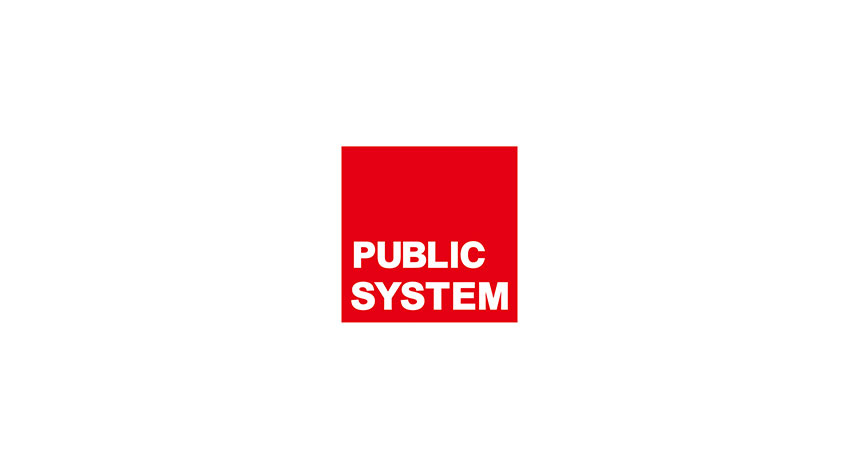 Public System Corporation
| | |
| --- | --- |
| Location | 1542-1 Hatsunou, Yawata-cho, Gujo City, Gifu Prefecture (Head Office) |
| Business Activity | Sales, installation, and maintenance of security gate systems and parking lot gate systems |
| URL | https://www.public-s.com/ |
It's remarkable how well marketers and salespeople work together to utilize these tools!
Please introduce your company
Mr. Nagao: We are a company that sells security gate systems that are installed at the entrances and exits of factories and facilities. As a company specializing in gates, we are able to offer a wide range of products, and many of our customers support us.

In some cases, we receive requests from general security companies and deliver our products to their customers, and in other cases, we receive direct consultation from the general affairs departments of companies that operate factories and other facilities. As a sales representative, my job is to make proposals to customers, and I am also in charge of creating mail magazines using BowNow.
Mr. Iwasaki: As a marketing manager, I am in charge of updating the website, access analysis, and distribution of e-mail newsletters. I work closely with Nagao, our sales representative, to distribute email newsletters to existing leads.

 
【Challenges before implementation】Enhance the acquisition of inquiries from the website.
What challenges did you face before implementing MA?
Mr. Iwasaki: Our company's main means of acquiring new customers were referrals from existing customers and inquiries from the website, but we wanted to increase the number of inquiries from the website.

We had been using Google Analytics and other tools to analyze the access to our website, but although the access analysis tools gave us the number of accesses, they did not tell us who was looking at our website. Therefore, we thought that by introducing MA tools, we could analyze the movements of individual customers and connect them to business negotiations.
【Selection Points】Started with a free plan and saw a good response.
What was the deciding factor for you to choose BowNow among the many MA tools available?
Mr. Iwasaki: At first, the free plan was the trigger for us.
First, we used the free plan to create an inquiry form for downloading materials and to distribute materials after inquiries. This made things much easier for us because we no longer had to manually send materials to people who had made inquiries.
The free plan only allows you to create one contact form, so we decided to move to the paid plan to expand the use of the service.


【Measures & Effects】Collateral download increased 1.5 times and improved the response to e-newsletter!!
What kind of measures are you currently using BowNow for?
Mr. Iwasaki: We have set up a form for requesting document downloads, and we also distribute e-mail newsletters to existing leads.
As I mentioned earlier, Nagao no longer has to reply manually to each request for document download, which has greatly reduced man-hours. The number of downloaded materials has increased 1.5 to 2 times, and we can see at a glance which materials are popular and which are not, which helps us understand the needs of our customers.


Mr. Nagao: I write e-mail newsletters for existing leads, and it was good to have BowNow's operation support staff correct my manuscript. Instead of sending one-sided, self-satisfied text, the text became much more streamlined, which may have helped us to receive some inquiries immediately after sending the newsletter.

It was also good to have a regular meeting with BowNow support staff once a month. In the midst of my daily sales work, the deadline of submitting the draft of the newsletter as homework until the next meeting was a good pressure for me to keep creating contents.



【Future Outlook】Identify hot customers and try additional approaches
What would you like to challenge in the future with BowNow and marketing initiatives?
Mr. Iwasaki: At the moment, we are only able to send out e-mail newsletters to existing leads for which we have data and check the results, but in the future we would like to incorporate business card information from within the company so that we can send e-mails to more people.

I would also like to challenge myself to analyze website browsing logs and document download trends to make additional approaches to people who seem to be hot, and to provide information that they are strategically seeking.
【Customer's Voice】Expectations for support for effective measures that can be taken with limited resources
What do you expect from BowNow in the future and what do you think of Mtame's proposal?
Mr. Nagao: By reviewing the contents of our e-mail newsletters, we have seen an increase in customer response, and this has greatly changed the way we used to think about e-mail newsletters. Since our sales resources are necessarily limited, we will continue to consult with our support staff and try to find ways to use the system more effectively without too much effort.
"Should we add an MA tool? I think the price range of 20,000 to 30,000 yen per month is very easy for customers who are in a situation where they are thinking, "I need to do inside sales".

While many companies have difficulty making capital investments due to the Corona disaster, I think the price range is such that they can immediately give it a try.

Mr. Iwasaki: I was very attracted to BowNow because of its very good performance for the cost and the generous support for its use. In this respect, I think it is a tool that people who are just starting out can use with confidence.
Thank you very much!